1707 A Most Unusual Sampler Reimagined
An historic sampler from the Guild Collection (Item 2011.28) has been reproduced and charted for you to recreate yourself.
This unusual German sampler contains cross stitch over 1, 2 and 3 plus a small variety of specialty stitches and an area of drawn thread whitework, making it a very interesting and visually pleasing project.
The chart pack includes
* Complete stitch guides for all the specialty stitches and thorough instructions for the whitework area. If you do not wish to tackle the whitework, a small chart of alternative counted work embroidery is also included.
* The reproduction chart with all the quirks and errors stitched on the original.
* A second re-imagined sampler chart which allows you to stitch in a more orderly fashion.
Cost: The complete chart pack is available as a PDF download for the small cost of $25.
All funds will go to the support and running of the extensive historic textile collection at the EGWA.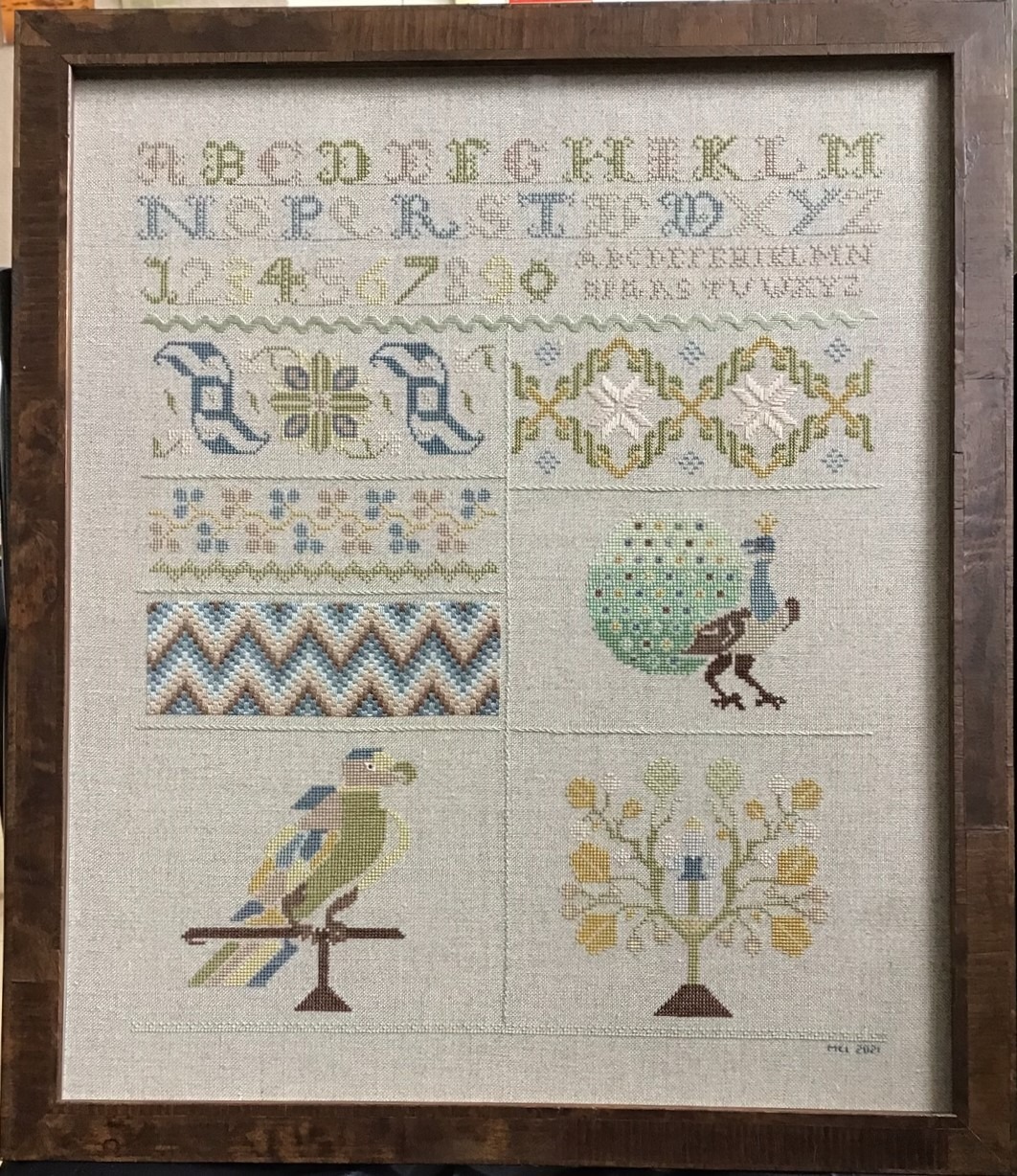 Contact Details