Ag Advisors Breakfast - St George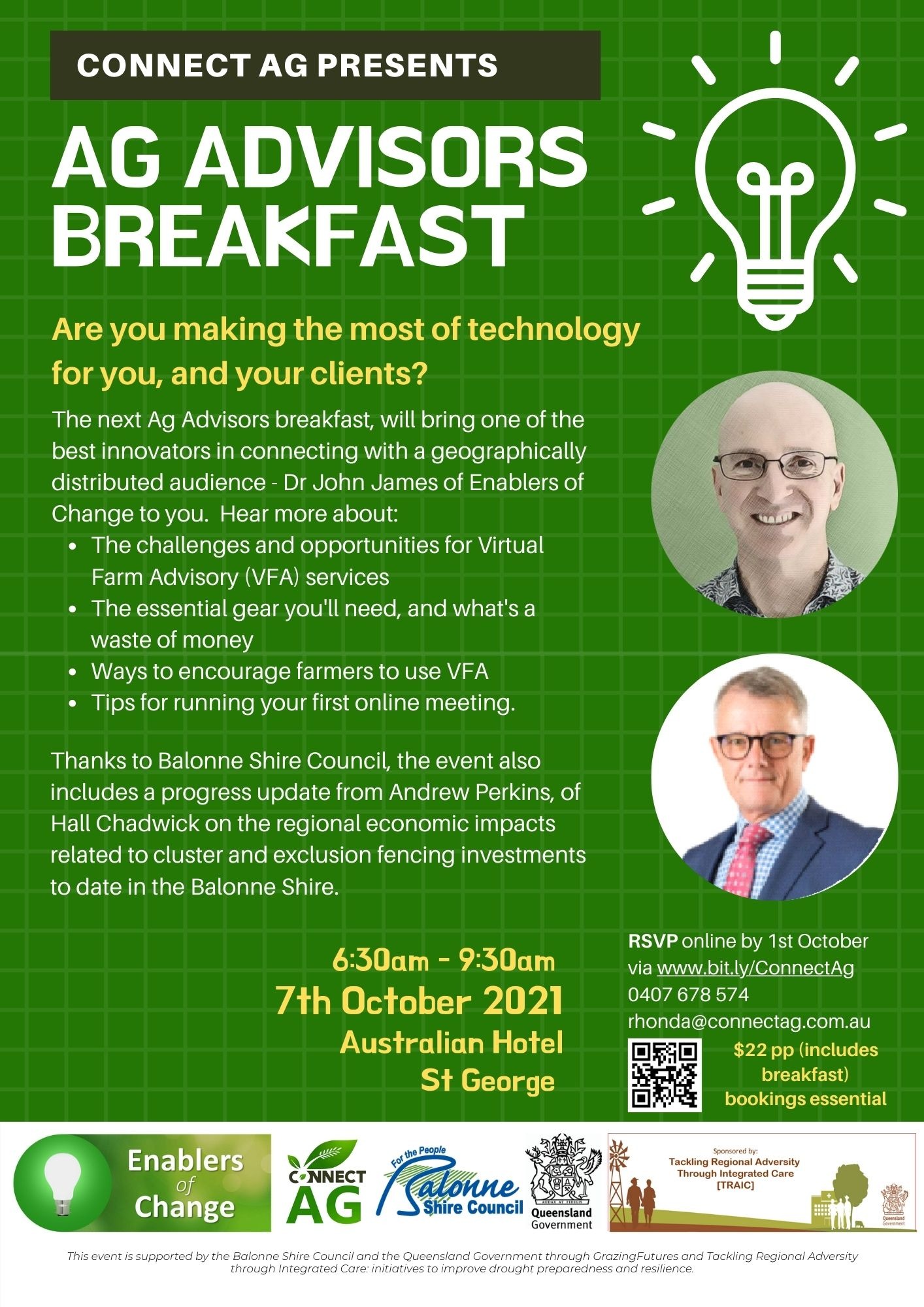 St George Ag Advisor Breakfast - Dr John James from 'Enablers of Change' will talk all things for the modern day 'Virtual Farm Advisor'. How do current service providers adapt their services to embrace technology and integrate virtual assistance direct to their clients.

The event will also include a progress update from Andrew Perkins, of Hall Chadwick on the regional economic impacts related to cluster and exclusion fencing investments in the Balonne Shire.
Location
Australian Hotel Motel
96-98 St Georges Terrace, St George QLD 4487