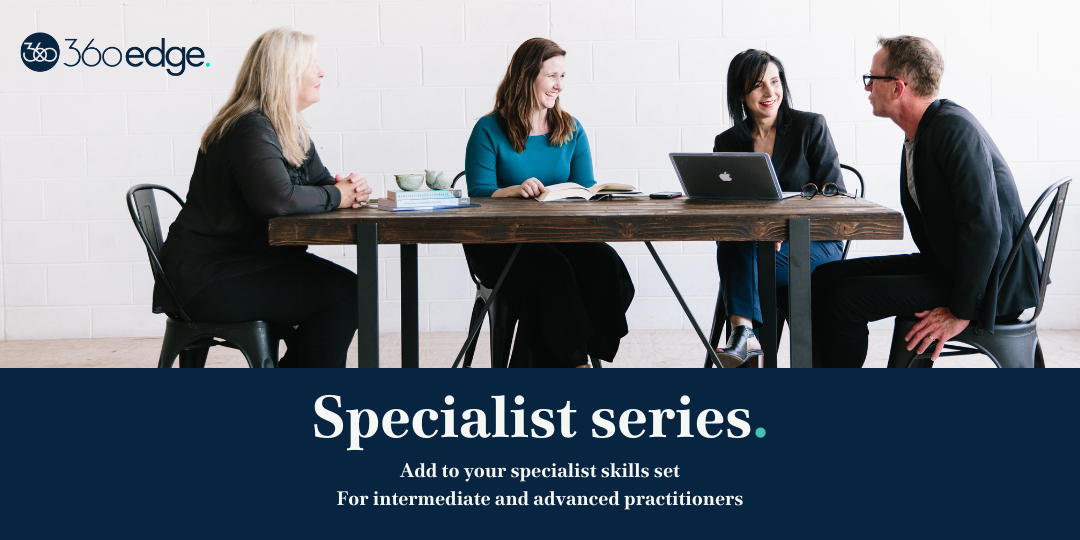 For intermediate and advanced practitioners
We have a tailored Specialist Series focusing on working with families, responding to trauma and preparing for court:
Working with families in AOD settings (17 March)
Gain advanced clinical practice skills in working with families
Deepen your understanding of trauma and gain real skills in managing trauma-related symptoms in alcohol and other drug practice settings
Help I've been subpoenaed (16 June)
Do you know what to say and do if you are subpoenaed to appear in court?
Are your case notes court ready?
And as an added bonus, save 15% when you bundle these or other workshops together!
Get in touch on 1300 988 184 or training@360edge.com.au if you want to talk about creating a sequence tailored just for you.
Location
Online event access details will be provided by the event organiser