Playlab Theatre Season Passes (SOLD OUT)




Playlab Theatre productions presented in partnership with Metro Arts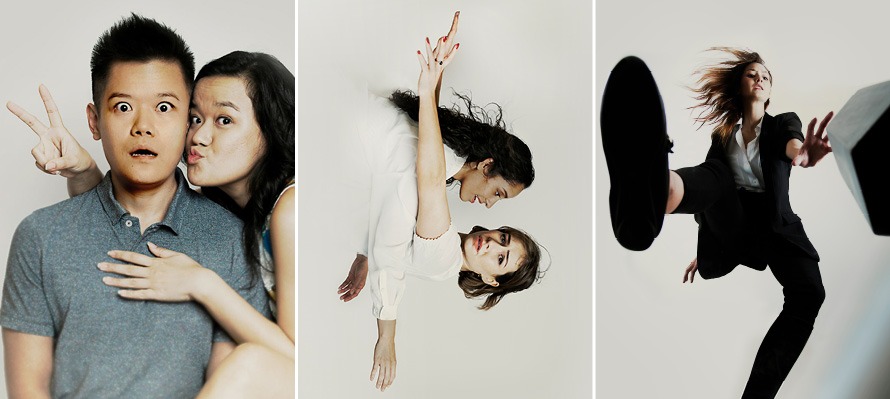 Purchase a season pass to all three Playlab Theatre productions at Metro Arts; Blue Bones by Merlynn Tong, Face to Face by Emily Wells and Brutal Utopias by Stephen Carleton.
Season passes include a ticket to each show, a copy of each show's publication and a complimentary drink (choose from house wine, Bricklane Brewery Beer & Softdrink) at Metro Arts' Bar.
Blue Bones by Merlynn Tong
When a woman finds scars left by her ex-boyfriend of many years ago etched into her bones, she is compelled to unpack her past and discover how he got under her skin. Combining multiple characters, Kung Fu and arcade games; Blue Bones is a whirlwind of love and naivety, violence and courage, with the wreckage felt across the years.
Face to Face by Emily Wells
An intimate drama about two women navigating the complex effects of disconnecting from Country, and criticism from your community, your family, and above all, yourself.
Brutal Utopias by Stephen Carleton
The political ideals of three architects are put to the test as their projects intersect with some of the greatest challenges that the world has ever faced. Brutal Utopias examines the intersection between lofty ideals and realpolitik, and the search for perfection in a world that is tilting imminently towards chaos.
DATES
Blue Bones: 7.30pm, 5 - 12 February 2022
Face to Face: 7.30pm, 19 - 26 March 2022
Brutal Utopias: 7.30pm, 21 - 28 May 2022
Please note, preview and opening night performances are not available for a season pass.
LOCATION
New Benner Theatre
Metro Arts, 97 Boundary Street, West End QLD 4101
The easiest way to access Metro Arts is to enter West Village from Boundary Street, wander through the garden area, and make your way down Factory Lane. You can find more information to help plan your visit here.
PRICES
General Season Pass: $129.50 + booking fee
Concession Season Pass: $112.50 + booking fee
For School Group Bookings, please contact info@metroarts.com.au.
DURATION
Blue Bones: Approximately 90 minutes. No interval.
Face to Face: Approximately 80 minutes. No interval.
Brutal Utopias: Approximately 120 minutes, including interval.
WARNINGS
Suitable for ages 15+. These works contain low level coarse language, adult themes, blackout, haze / smoke effects, depictions of death, illness, and police violence, and explores topics of domestic violence, depression, suicide, war and conflict. Please note - a lockout period applies. Latecomers may be admitted at a suitable break in the performance.
ACCESSIBILITY NOTE
Metro Arts' New Benner Theatre is wheelchair accessible. Tickets for patrons in a wheelchair, with accessibility needs and/or Companion Card holders are not available online. Please call Metro Arts on 07 3002 7100 Monday to Friday, 9am - 5pm to enquire or make your booking. Please be aware there are limited number of wheelchair spaces available per show.
COVID-19 PRECAUTIONS
We take the safety of our patrons, staff and artists seriously. Metro Arts will continue to follow the latest Qld Government's COVID-19 advice and requirements to keep our patrons, staff and artists safe. Please review our Terms and Conditions, in addition to Trybooking's Terms and Conditions prior to purchasing tickets.
All patrons, visitors and staff at Metro Arts will be required to be fully vaccinated in line with Queensland Health regulations (or hold a medical exemption). Masks must be worn at all times, including during performances, and may only be removed while eating or drinking. Find out more. Upon entering the venue, you are required to log your visit using the Check In Qld app. If you are unwell, please refrain from attending events at Metro Arts and contact us at your earliest convenience. Please note, Patrons may choose their preferred allocated seats at time of booking, however, Metro Arts reserves the right to reallocate your tickets within the venue as required.
If you have any questions, please contact Metro Arts.