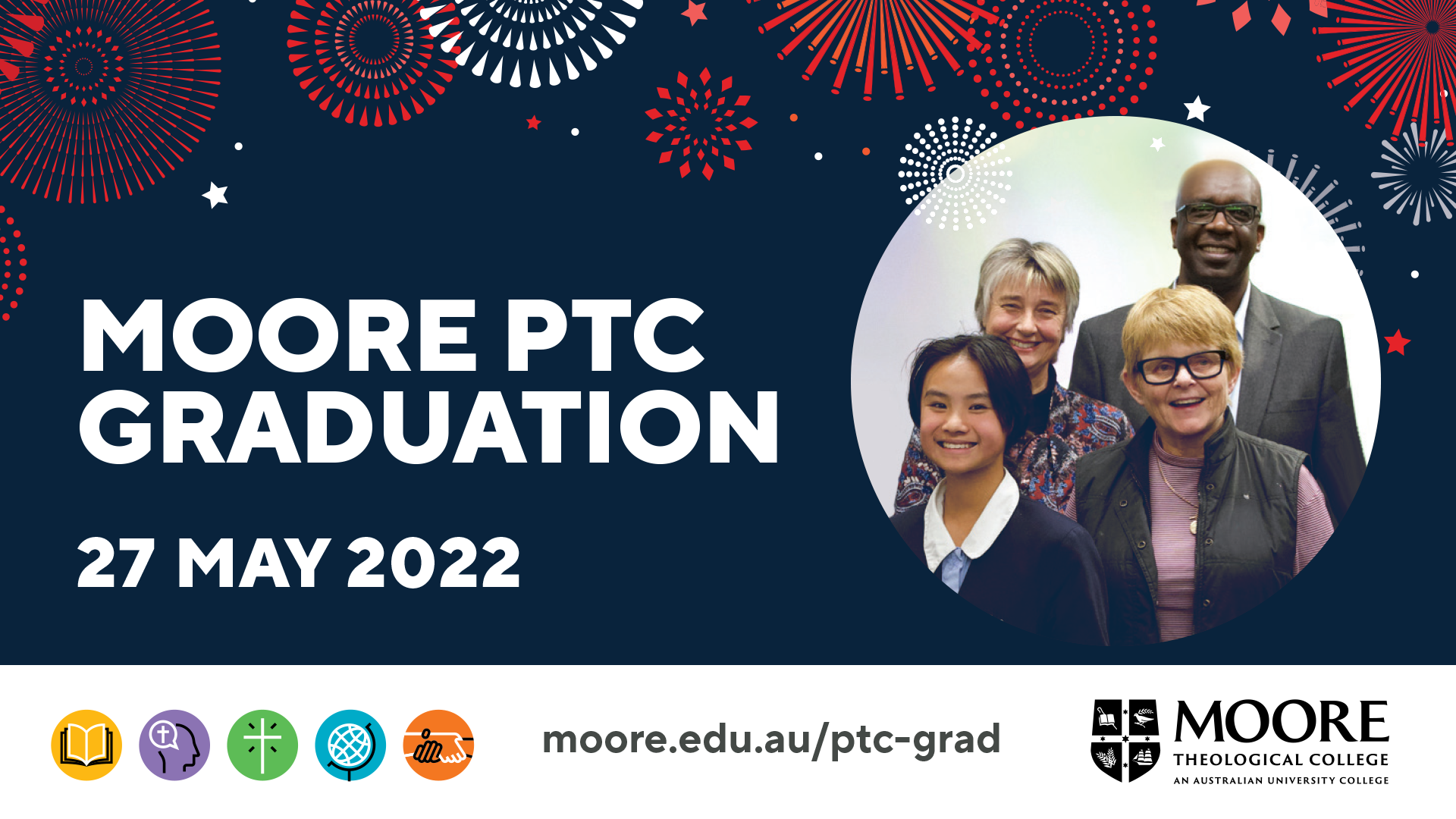 You are warmly invited to the Moore College PTC Graduation 2022, to celebrate those who have completed their studies in the Preliminary Theological Certificate (PTC).
We would like to thank God that His servants have grown in their understanding of the Bible, and are using their studies to serve Him.
Supper will be served at 7:15pm and the ceremony will begin at 8pm.
RSVP for COVID safety and dietary requirement.
This event will be livestreamed. Instructions will be emailed to all attendees prior to the event.
When:
Friday 27 May 2022, 7:00-9:30pm (GMT +10 Australian Eastern Standard Time)
Location
Moore Theological College
1 King St, Newtown NSW 2042
Contact Details
All event attendees agree to the storage and use of their information in accordance with the Moore College Privacy Policy and use of photography / video footage in accordance with the Moore College Information Release Statement.