CX Excellence Course by ManagingCX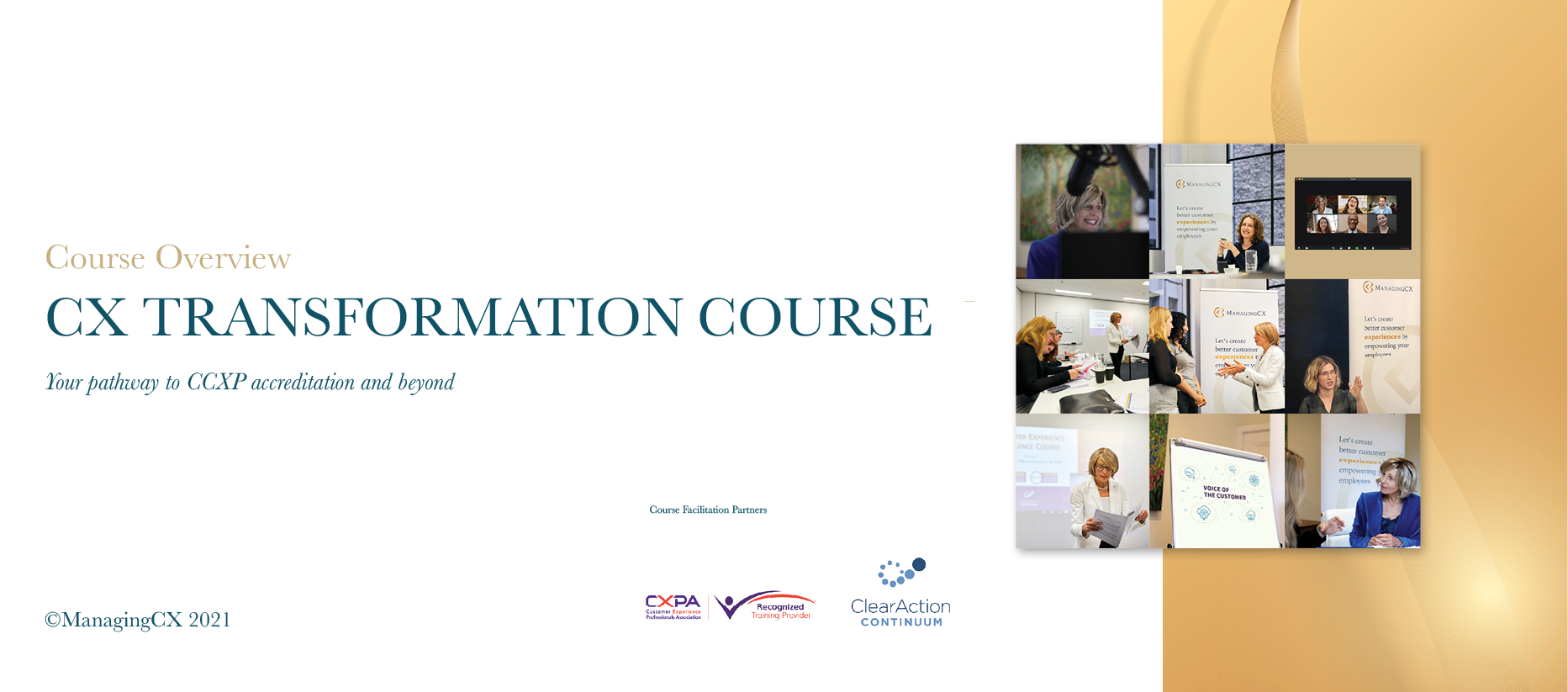 Our CX Transformation Course is led by Anita Siassios, CCXP, Experience Economy Certified Expert and great CX thought leader Lynn Hunsaker, CCXP, CXPA Recognised Training Provider, providing combined 30+ years of global CX experience across industries.
Why choose the CX Transformation Course?
The goal of the CX Transformation course is customised to empower individuals with CX skills that will transform them from basic CX management to Mastery Experience Leadership and CCXP certification level. The customised curriculum incorporates in depth knowledge and practice scenarios for each of the CCXP competencies (Metrics, Design, Strategy, Culture & VOC) & Experience Economy Frameworks, ready for application in the workplace. It also extends your peripheral knowledge through an introduction to Privacy and it's impact to CX
The 5-week program is known for its intimate learning experience using the principles of Learning for Mastery and Personalised System of Instruction by psychologists Benjamin Bloom and Fred S Keller.
Who is this course for?
Experienced CX practitioners looking to validate their mastery and working towards obtaining Customer Experience Professionals Association internationally recognized certification (CCXP).
How it works
Each week the course will extensively focus on mastering your skills and knowledge aligned to the CCXP competencies and your individual Personalised GAP Assessment completed post enrolment. The group discussion and application of topic mastery questions will ensure effective understanding of these competencies. The weekly 1:1 coaching and study groups will further support this understanding maximize your learning experience.
Key Outcomes
• Gain a deep understanding of Experience Leadership, the CXPA CX competencies, required skills, knowledge, supporting tools, methodologies, and frameworks to apply in your organization and help you prepare for the CCXP application process and certification.
Empower you as a CX Professional with 1:1 coaching and completion of your 30-60-90 plans that will transform your path to becoming an exemplary CX professional.
Location
Online event access details will be provided by the event organiser

Contact Details