DRUMS of Japan - Taiko ESSENTIALS Workshops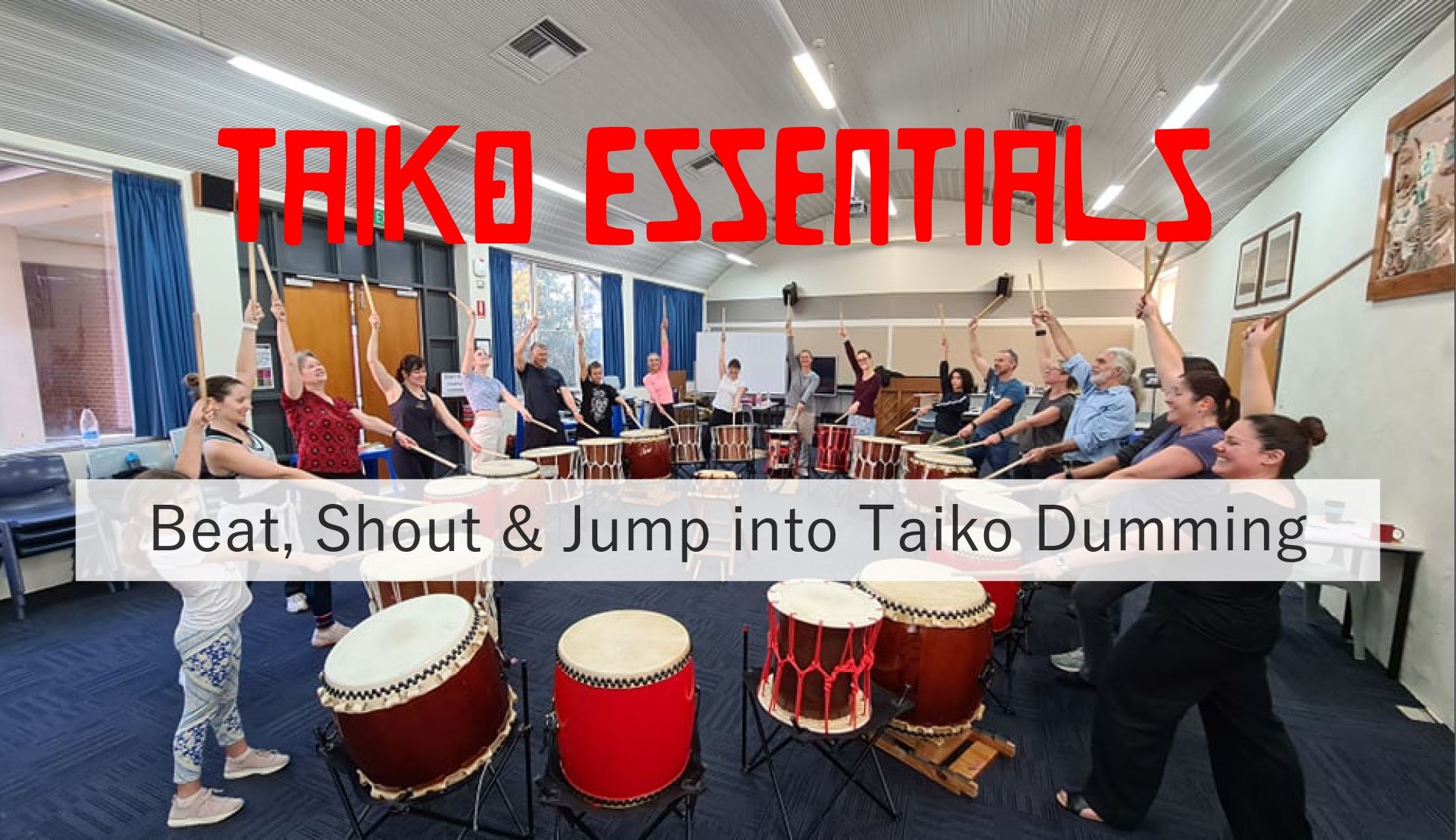 An Introduction to the essence of Japanese Festival Drumming by Taiko On. This will be an full body, mind and spirit workout and as energetic as you can handle =0) Perfect for first-time drummers and returning students to hone their skills.
🦘 Jump 🕺 Shout 👩‍🎤 & 🥁 Beat away the stress of daily life!!
Taiko Drumming is a full-body heart-pumping activity for all ages that engages the muscles, mind, and music-in-you.
🦾 No experience necessary 🙌 Bring a friend for more fun and tryout the booming drums, simple engaging rhythms, and Powerful Martial-arts movements at Perth Modern School, Subiaco,
Taiko Essentials Workshops are a highly energetic musical workshop for Kids and Adults alike to introduce festival drums of Japan to complete beginners, and support continuing students technique and skills development. Students from previous Saturdays and our Wednesday classes will also be joining us from 11am to contribute to the fun
Provided: Eski, Milk, Tea & Coffee - so please bring | Water bottles | Lunch | a coffee mug / keep cup | any special milks you require | and wear athletic clothingSession 1 Basic Drills ( Warmups & Basic Rhythms )
50 mins - break for drinks
Session 2 Taiko Patterns ( Rhythms and Techniques)
50 mins - tea break
Session 3 Fun with Taiko ( Rhythms and Improvising )
50 mins
Location ( please check session details )
Perth Modern School - Embleton Music Centre,
90 Roberts Road, Subiaco Western Australia 6000