Shnei Ohr Chabad Chanukah Party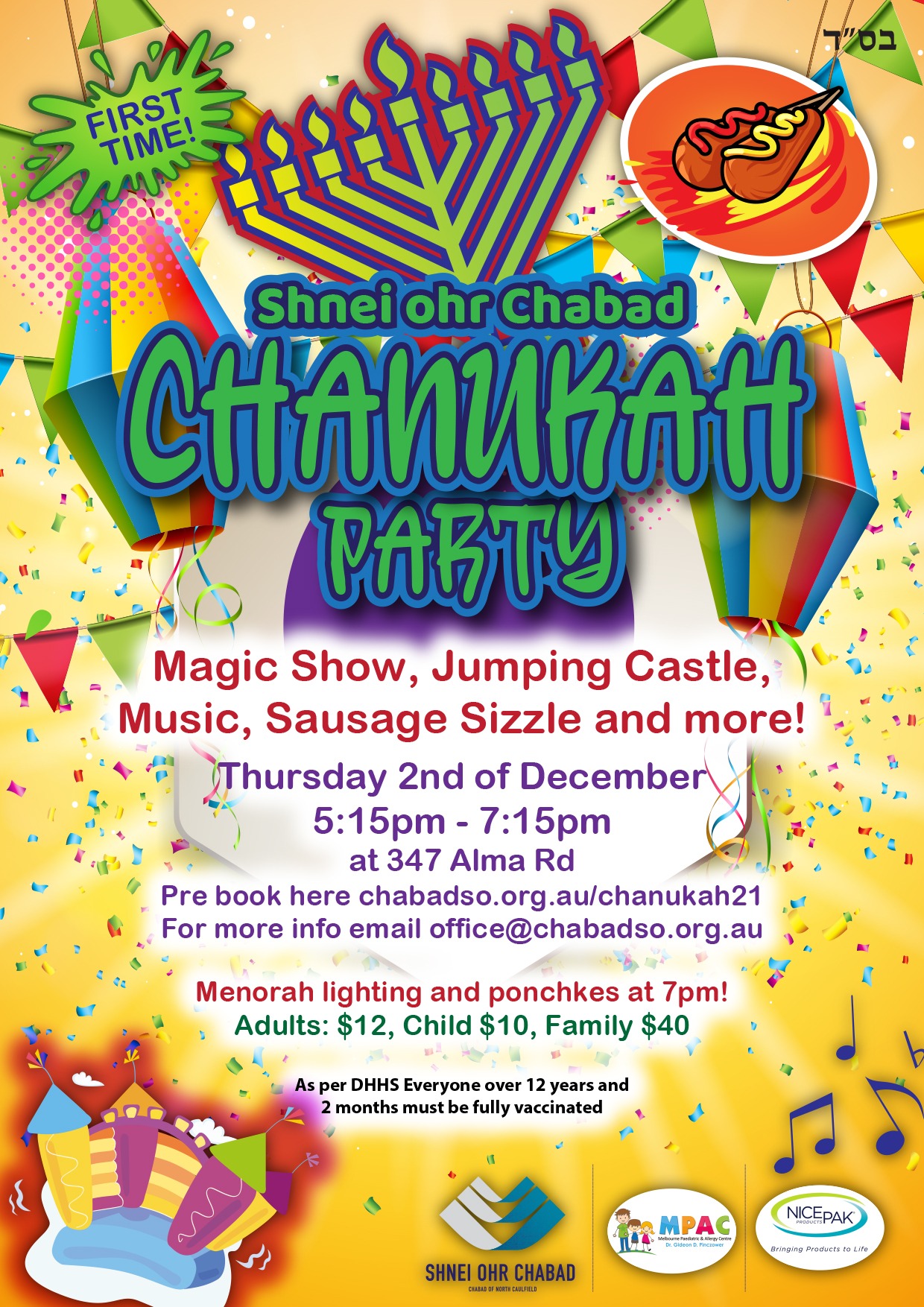 Shnei Ohr Chabad is excited to host our Chanukah Party Fun for the whole family - food, magic entertainment, jumping castle and more!

Menorah Lighting at 7pm!

For everyone aged 12 years old and 2 months or above, please send in your proof of vaccination at www.chabadso.org.au/vaccine (no need if you've done it already for Shul services).
Location
Shnei Ohr Chabad
347 Alma Rd, CAULFIELD NORTH VIC 3161