TRAVIS COLLINS at Khartoum Hotel, Kitchener!!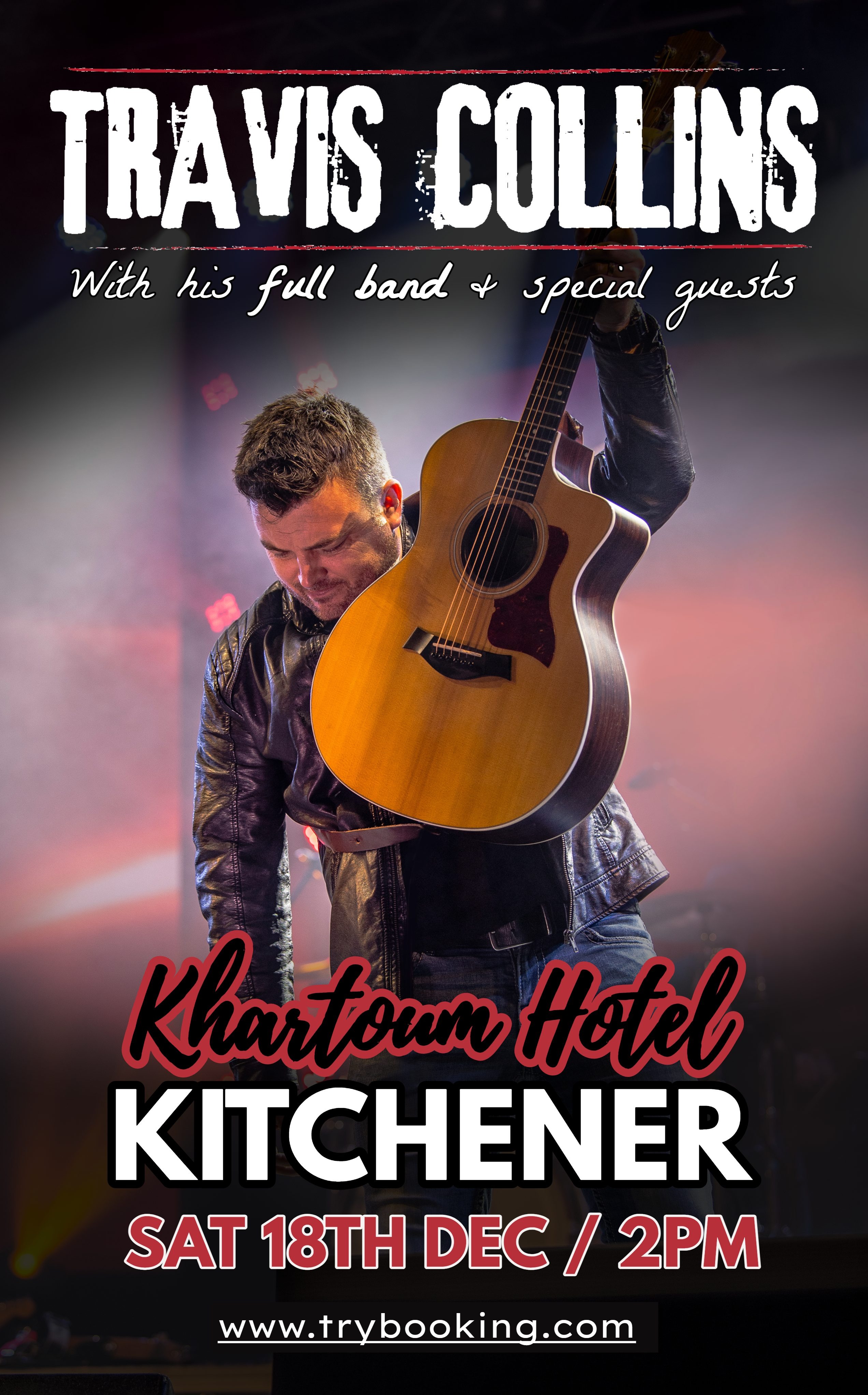 TRAVIS COLLINS back at Kitchener Pub!!
And bringing his full band!! Don't Miss this :)

Once a regular performer to the pub, Travis has gone on to be an eight-time golden guitar winner, four-time CMC award winner, ARIA nominee and a CMA Global Artist Award-winner who has toured alongside US megastars Tim McGraw and Luke Combs. He's never forgotten his roots, and joins us at Kitchener Pub for a guaranteed ripper of a Saturday arvo!

Book now to avoid missing out.
No refunds.

Family friendly.
Location
Khartoum Hotel
19 Cessnock Street, Kitchener NSW 2325
Contact Details