Community Living Australia Charity Golf Day 2022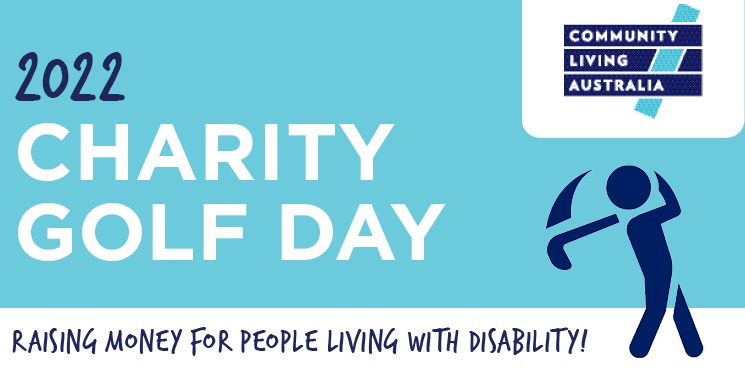 Community Living Australia is delighted to advise that it is once again hosting its annual Charity Golf Day on Friday 4th March 2022 at the Murray Bridge Golf Course.
Our flagship, annual fundraising event, the CLA Charity Golf Day raises much needed funds to support both children and adults living with disability across South Australia. This is used to support them to live rewarding and fulfilling lives in their community.
The funds raised from the Golf Day are put towards supporting specific projects and work conducted by Community Living Australia to support people with disability to live as independently as possible, to be valued and engaged members of their local community, to reach their goals and to live normal lives.
EVENT DETAILS:
18 hole

Each team starts on a hole

4-person ambrose event (Ambrose is the most social and quickest of golf games. After each player has had their turn, the team captain decides on the best-positioned ball for the whole team to start from on their next turn).

Networking Breakfast 8am

Registrations 8:30am

Tee-off 9am ​​​​​​

Complimentary BBQ lunch and presentation ceremony in the afternoon
This event is open to everyone and its format is suitable for all skill levels.
SPONSORSHIP AND DONATIONSIf you would like to support this charitable event further by sponsoring or donating items for the raffle please get in contact with us. Sponsoring this event is a valuable publicity opportunity for your business, with exposure to high level directors, managers and business owners who attend the event, and any amount sponsored is a tax deductable donation to the full amount.
Please contact Sonia Hein on 8536 5888 or sonia.hein@claust.com.au we would love to hear from you!
PURCHASE A GOLF DAY CAPDirectly support Communtity Living Australia and purchase a 2022 golf day hat! Purchase seperately or at the time of registering your players and team. Your hat will then be ready for you to pick up as part of your player registration on the event day! The perfect way to keep sun safe and support a great charity event!
DATE & TIME
Location
Murray Bridge Golf Course
Ritter Street, Murray Bridge South Australia 5253
THANK YOU TO OUR MAJOR SPONSORS FOR THEIR ONGOING SUPPORT