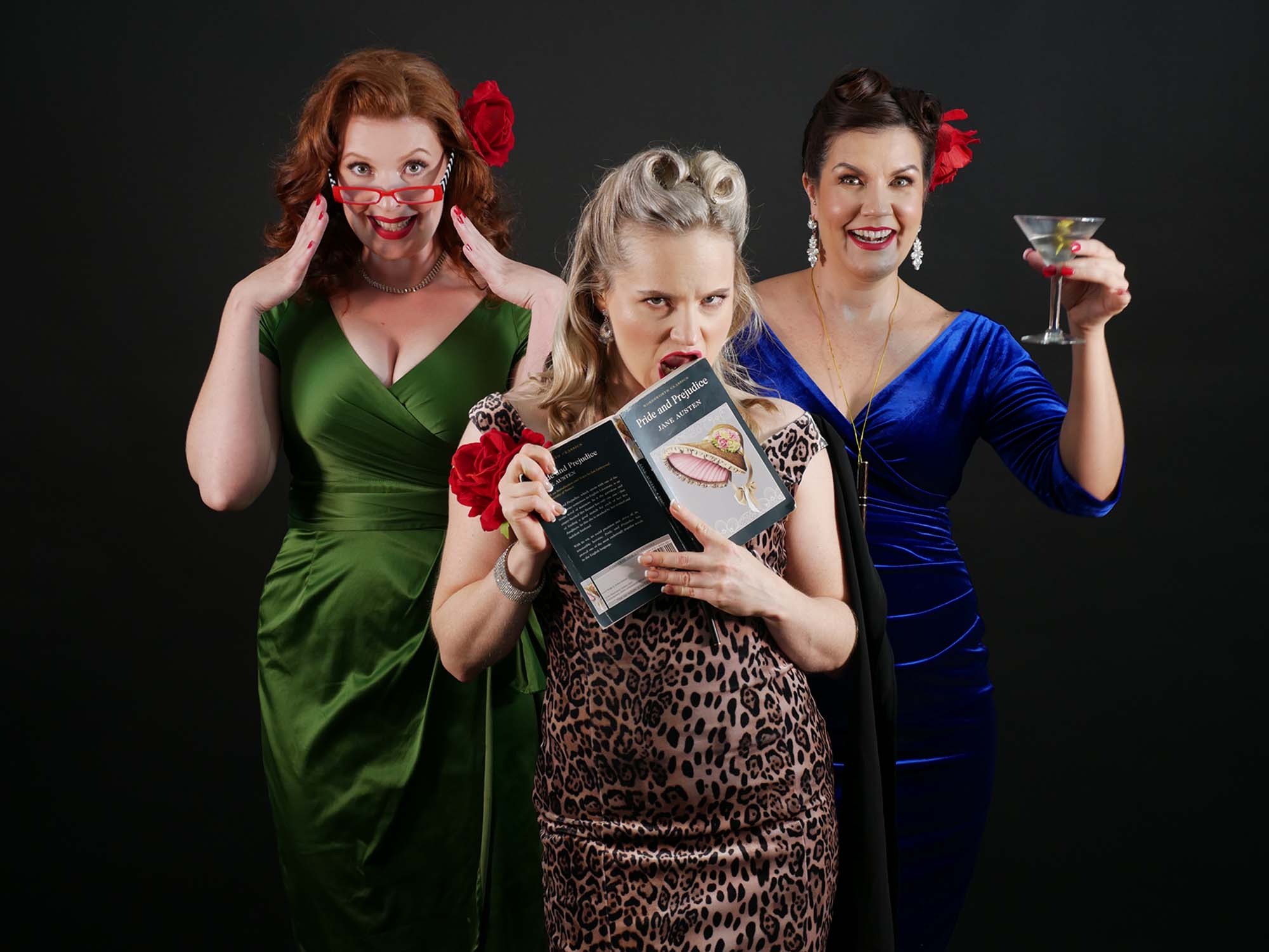 Darker + Greyer + Shadier

Three unlikely bibliophiles deconstruct the classics, try to look smarter than they are and drink a lot of pinot grigio. Babushka want to discuss some serious literature and expand the membership of their bawdy book club.

Be entertained by a wickedly funny cabaret that features the iconic music of Fleetwood Mac and Lana del Rey through to David Bowie and Bananarama, as Babushka turns your best loved novels inside-out and colours them various shades of grey.
Location
Judith Wright Arts Centre
420 Brunswick St, Cnr Berwick St, Fortitude Valley QLD 4006
Please note: In line with Queensland Health regulations, all patrons and visitors to Judith Wright Arts Centre will be required to be fully vaccinated. Find out more...
Please purchase tickets with confidence that should you be required to isolate or be waiting for COVID test results at the time of the show you will receive a full refund... KEEP CALM AND CABARET ON... Terms & Conditions here.