Donate to Box Hill Chorale and become a BHC Guardian Angel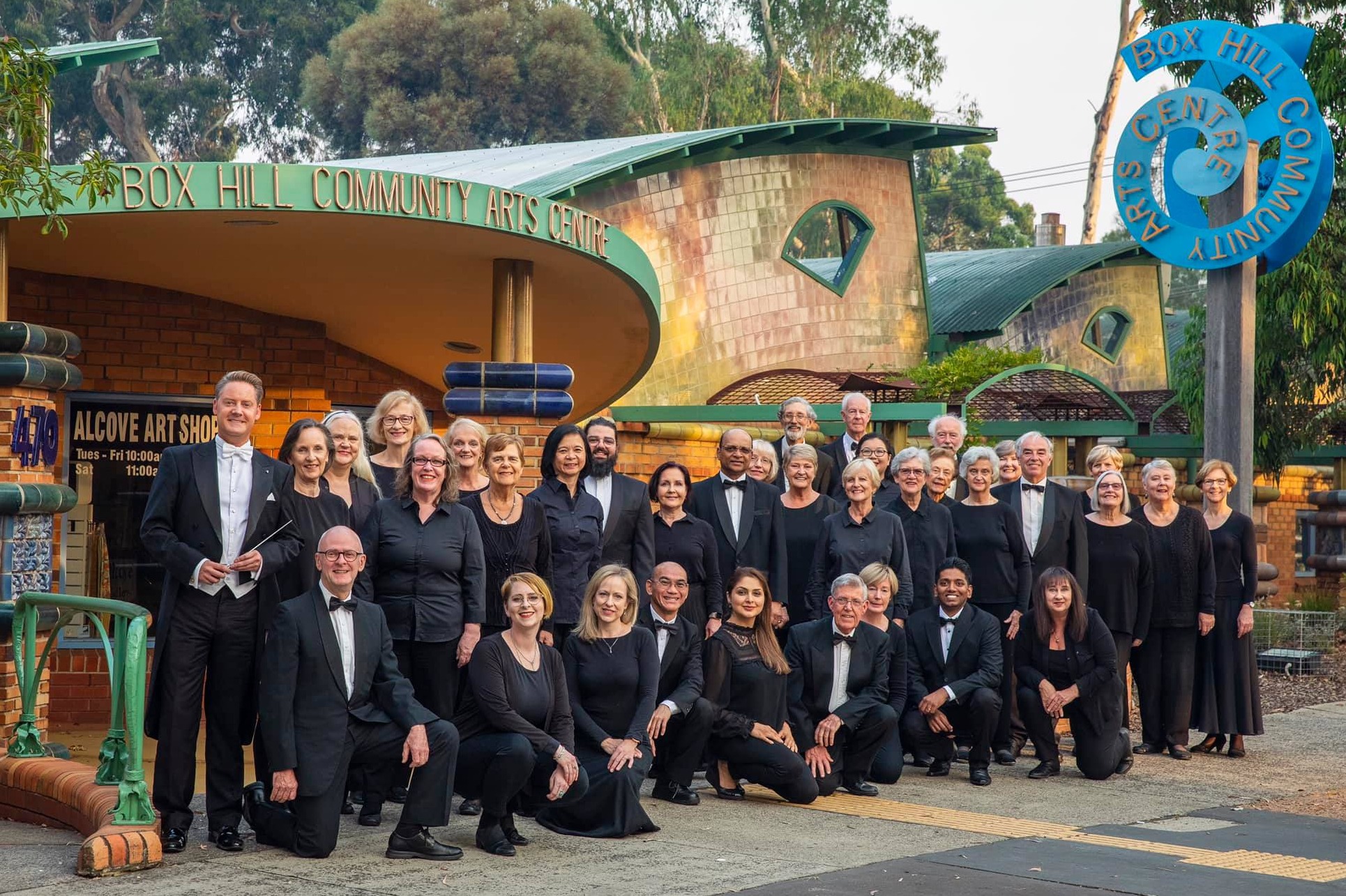 Box Hill Chorale is a registered charity. All donations to box Hill Chorale can be claimed
as tax-deductible.
Box Hill Chorale appreciates enormously the support of its donors and sponsors. BHC's ongoing efforts to provide quality music for local members and audiences is greatly enhanced by the generosity of its donors and supporters and enables the choir to continue its activities.
Individuals or Corporations supporting BHC financially, either with immediate donations, or by registering a committed bequest, help to ensure that the Chorale will be able to continue its proud tradition of presenting fine classical music to members of the community in and around the City of Whitehorse and beyond.
All donors will be acknowledged publicly unless specifically requested.
Whether it be $10,000 (Principal Sponsor), $5,000 (Major Sponsor), $2000 (Platinum Donor), $1000 (Gold Donor), or even $10, you will be helping to preserve one of Victoria's finest community choirs.
Online donations
You can donate online here, via Trybooking, or via the BHC website www.boxhillchorale.org.au
'GUARDIAN ANGELS'. You can donate a specific amount and be named as a BHC Guardian Angel!
$500 Archangel
$250 Angel of Light
$150 Seraphim
$100 Cherubim
All 'Guardian Angels' will be publicly acknowledged via social media, Facebook, the BHC website and in concert programs.
BHC is a registered not-for-profit charity, and all donations over $2 can be claimed as tax deductible. All donations will receive a receipt. All donors who wish to become a "Chorale Guardian Angel" will be publicly acknowledged via social media, via the BHC website and also in concert programs.
Monday 15 May 2023 6:45 PM - Wednesday 31 January 2024 7:00 PM (UTC+10)
Location
Box Hill Chorale c/- Box Hill Community Arts Centre
470 Station St , Box Hill Vic 3128