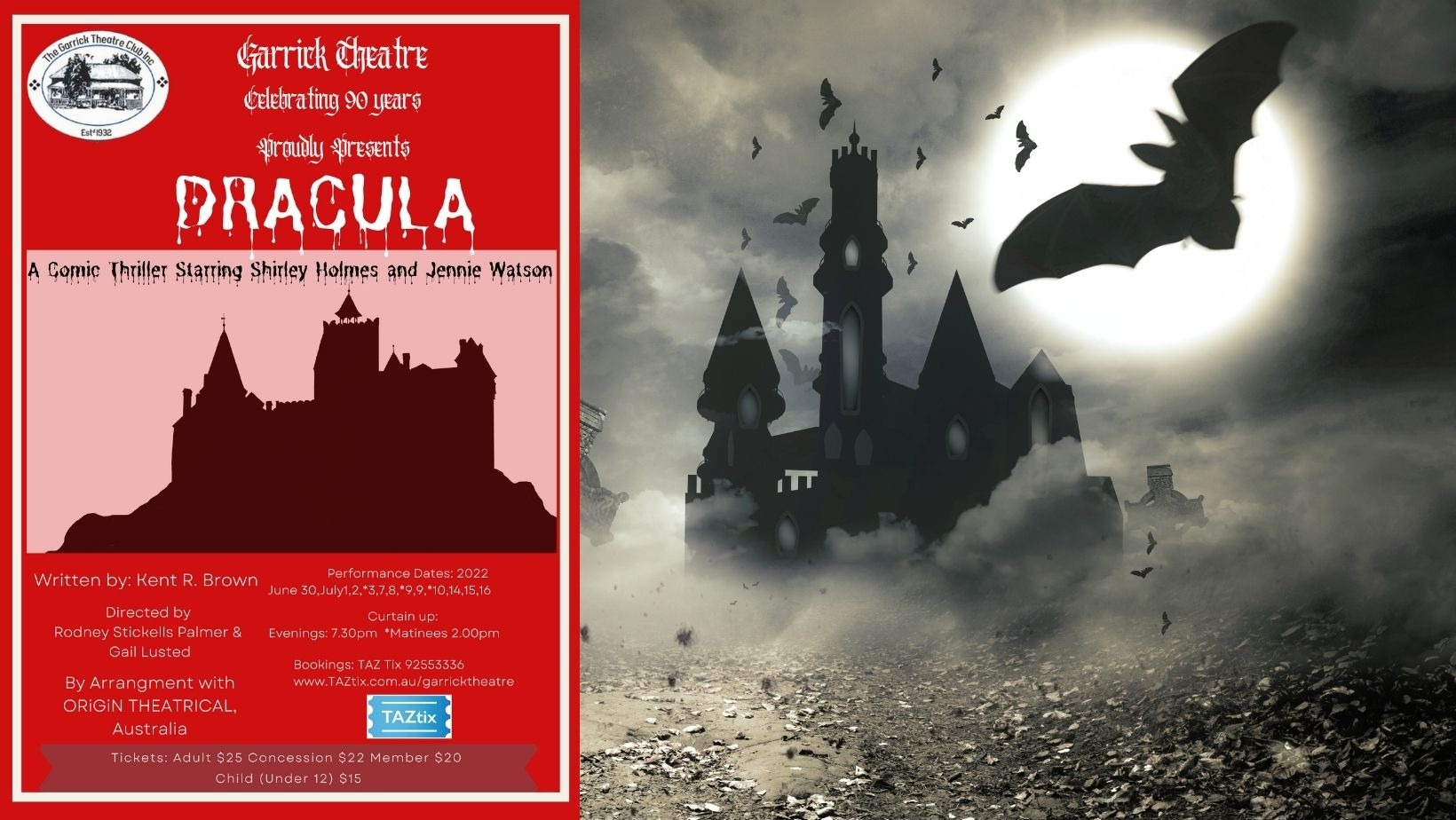 by Kent R. Brown
Directed by Rodney Stickells Palmer & Gail Lusted.

Dracula, a comic thriller starring Shirley Holmes and Jennie Watson.
Return to Jennie and Shirley's Victorian London as they are called on by Van Helsing to investigate the most famous Vampire of them all, Dracula!
Travel through Europe as Dracula and his brides make thier way to London, feasting along the way!
Starring all the classic characters from Bram Stokers original story (well sort of) and a host of new characters this sequel to Hound of the Baskervilles will make you laugh and jump from start to finish!
Phone Bookings; TAZ Tix 9255 3336
www.TAZtix.com.au
Thursday 7 July 2022 - Saturday 23 July 2022 (UTC+08)
Location
Garrick Theatre
16 Meadow Street, Guildford WA 6055
Contact Details