When Dad Married Fury (SOLD OUT)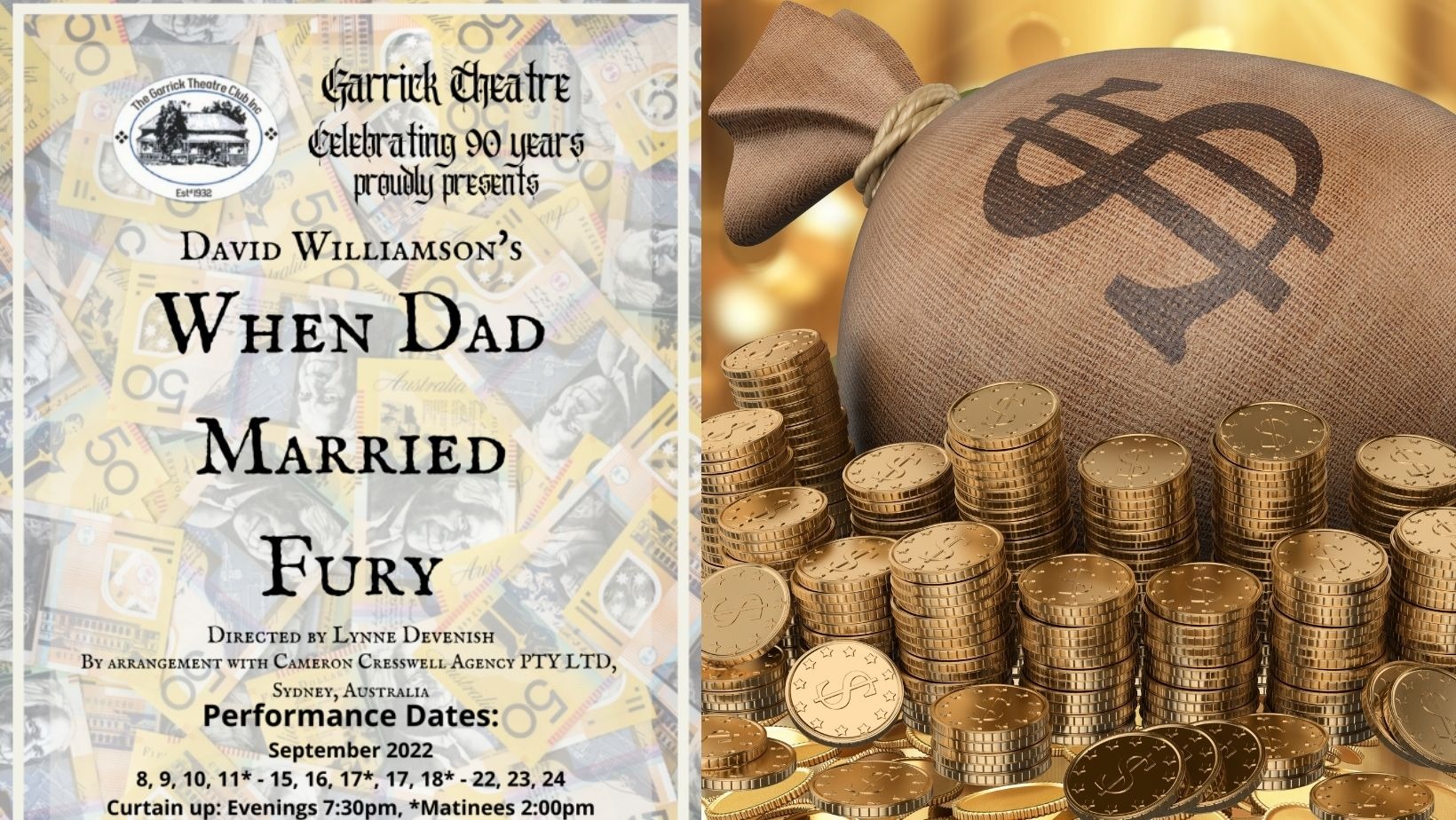 a comedy/drama by David Williamson
Directed by Lynne Devenish

We all remember the Global Financial Crisis circa 2007- 2011. Indeed, unfortunately, many of us are still sufferring the effects.

Action takes place shortly after this disastrous event when the very wealthy and unscathed business man, Alan Urquahart, returns to Australia from the USA to celebrate his 70th birthday with his family, his two sons and their wives, and to introduce his new 33 yr old American ex-beauty queen wife.
Questions of inheritance loom large, and what ensues will give you lots of laughs. lots of insights, lots to feel angry about and lots with which to empathise.
True to form, Williamson tells it like it is, glossing over nothing, with often inappropriate and darkly funny dialogue.

Show warnings: Adult content, some coarse language, not suitable for children.
Phone Bookings; TAZ Tix 9255 3336
www.TAZtix.com.au
Saturday 17 September 2022 - Saturday 24 September 2022 (UTC+08)
Location
Garrick Theatre
16 Meadow Street, Guildford WA 6055
Contact Details