ACA CPD On Demand - Spotlight on Novation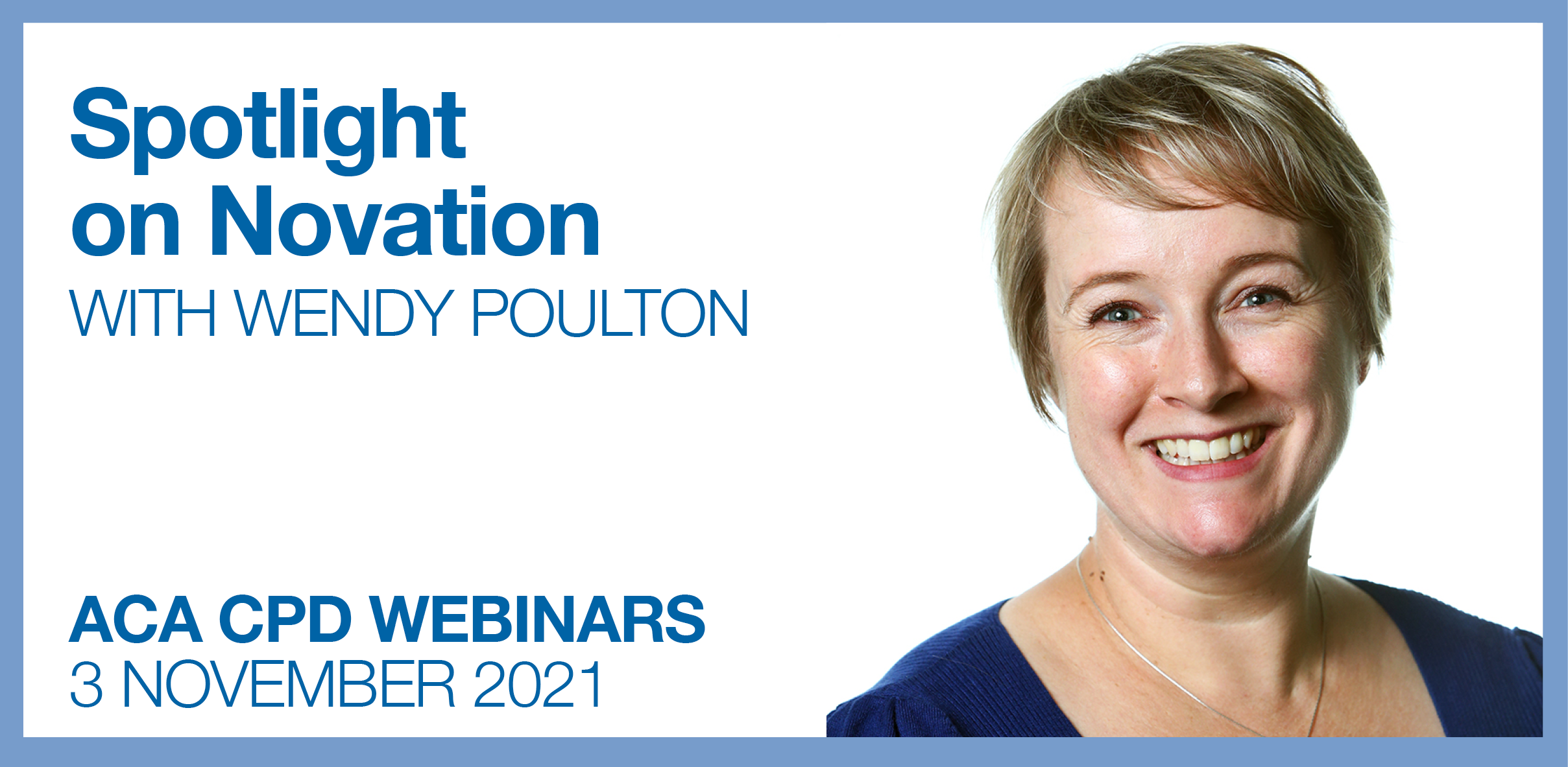 Why does novation happen and when? How does it change the architect's role? What are the common risks? How can you mitigate them? Join the ACA and Wendy Poulton from informed Lawyers for an informative CPD webinar on novation. Originally held 3 November 2021.
For better or for worse, novation is here to stay. In the last decade, it has become a preferred procurement of many government and university clients, in addition to the property developers who first popularised its use.
As part of its efforts to reverse the rise in non-conforming buildings, the industry has spent the last few years critically re-examining and regulating the role of architects, building surveyors/certifiers, builders and others. Novation is rarely mentioned by name in inquiries, reports or legislation, and yet it deserves attention because it is a common factor in many high-profile defective buildings.
In this webinar, Wendy Poulton, principal solicitor with informed Lawyers Pty Ltd (ACN 635 862 145) will explain the legal foundations of novation, and look at whether it changes the architect's role. Join us to reflect on why, when and how novation happens, how to recognise a good novation deed, and some of the factors most likely to lead to success on novated projects.
Our Speaker
Wendy Poulton has been a Risk Manager at informed by Planned Cover since 2005, providing plain English advice on consultancy agreements, training consultants in risk management, and creating guidance materials. She has lectured at RMIT and the University of Melbourne and was previously a litigation solicitor at Hunt and Hunt. Since 2020, Wendy has taken on a second role as the principal solicitor for informed Lawyers (ACN 635 862 145). informed Lawyers is a new law practice which specialises in consultancy agreements. Although it's wholly owned by IBL Ltd, which is the company behind Planned Cover and informed by Planned Cover, it's a separate company, and since 2020 it's been one of ACA's Knowledge Partners.
COST
Members $25
Non-members $40
*One ticket per attendee. **After booking you will receive the recording registration link and CPD questions. Follow instructions to submit your own responses to CPD questions, view answers and for issue of a certificate of completion.
CPD
Undertaking the whole of this 1 hour webinar will deliver 1 formal CPD point.
Learning outcomes - Following completion of this webinar, attendees will be able to understand and identify how novation does (and, importantly, doesn't) change the architect's role, recognise some common risks in novation, and put in place strategies to reduce these.
ACA NSCA: Design: 1.1, 1.6; Practice Management: 9.7
APBSA Core Area: Project Delivery
Written CPD questions will be provided with a link to upload your answers and for issue of a CPD certificate of completion. Please keep your receipt, completed questions and certificate for your CPD records.
CONTACT
For more information, contact Katherine Ygosse webinars@aca.org.au.