Lockdown: How we quarantined before COVID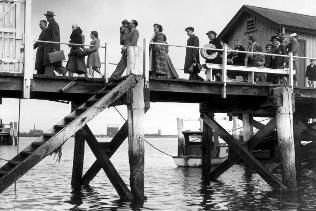 Once a South Australian lockdown involved a boat trip to an island in the Port estuary…

The Torrens Island Quarantine Station was built in 1879 to stop passengers bringing diseases such as smallpox into the colony. Today this remarkably intact site evokes experiences of passengers placed in quarantine from 1880s – 1960s. This fascinating, curator-led tour explores the bathing blocks, boiler house, disinfection block and autoclave, morgue and isolation hospital.
tour dates and times:
Friday 6 May 11am
Sunday 8 May 11am
Friday 13 May 11 am
Sunday 15 May 11 am
Price

: all tickets are $30.00 - includes admission to the museum on the day
Closed-toe shoes are required due to uneven terrain. Travel to Torrens Island is by own vehicles. Meet at the AGL boom gate 15 minutes prior to your session time.