Jon Faine @ The QLF Program Launch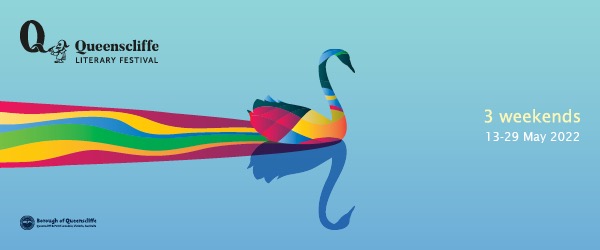 Queenscliffe Literary Festival 2022 Program Launch with special guest Jon Faine in conversation with Robyn Annear
Lawyer, broadcaster and author, Jon Faine (Apollo and Thelma) shares the astonishing true story of legendary strongman Paul Anderson 'The Mighty Apollo' and his sister Thelma, the pioneering publican of the 'Wanda Inn' at Top Springs in the Northern Territory. Their twisting tales move from Depression-era slums of Melbourne to the Australian outback. Via the improbable route of these two originals, Jon reckons with his own story, his own history and Australia's past, present, and future.
NOTE:
5:00pm - 5:45pm
Enjoy complimentary drinks on the lawn beside the Town Hall as we celebrate the 2022
Program Launch. With beautiful wines kindly supplied by Provenance Wines, you get first
look at the 2022 Program before our special event with Jon Faine.
TICKET CONDITIONS:- PLEASE NOTE: It is a condition of entry that all ticket holders are fully vaccinated against COVID-19 in order to attend the event. You will be required to show proof of vaccination, or a government approved valid medical exemption in order to gain event entry.
Click here for full sale and attendance terms and conditions
Location
Queenscliffe Town Hall
50 Learmonth Street , Queenscliff Vic 3225