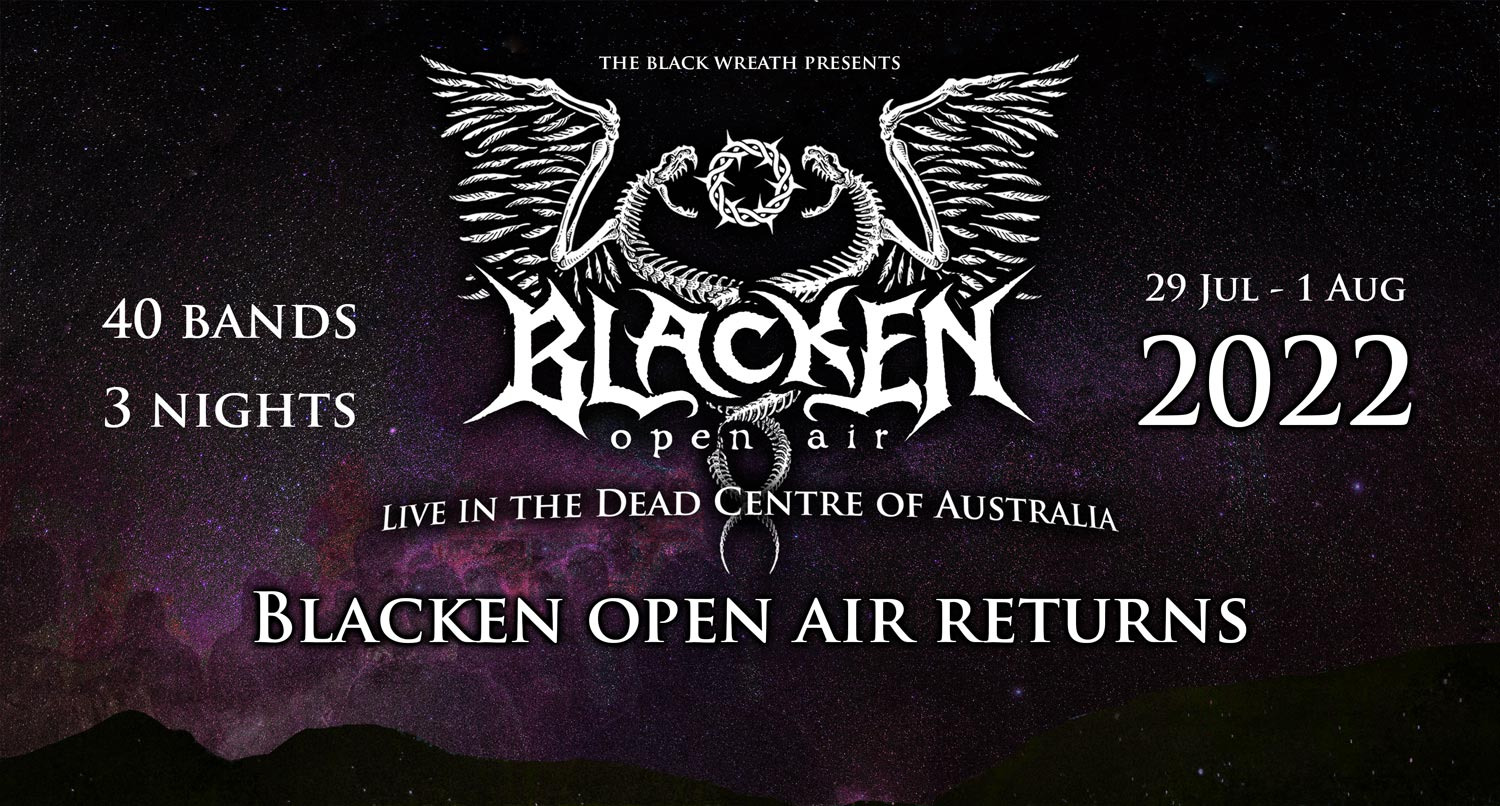 Australia's unstoppable heavy music festival, Blacken Open Air, is back! Running over three nights from Friday, 29th July to Monday 1st August.
Blacken inspires an annual pilgrimage into the heart of the country for a weekend of music, camping and community-spirited heavy metal culture.
Featuring an enormous lineup of bands, Arrernte culture, art installations, sideshows and an array of gourmet food - there is nothing like Blacken!
Location
Ross River
7829 Ross Highway, Hale NT 0872