Creative Nature Journalling with Linden Lancaster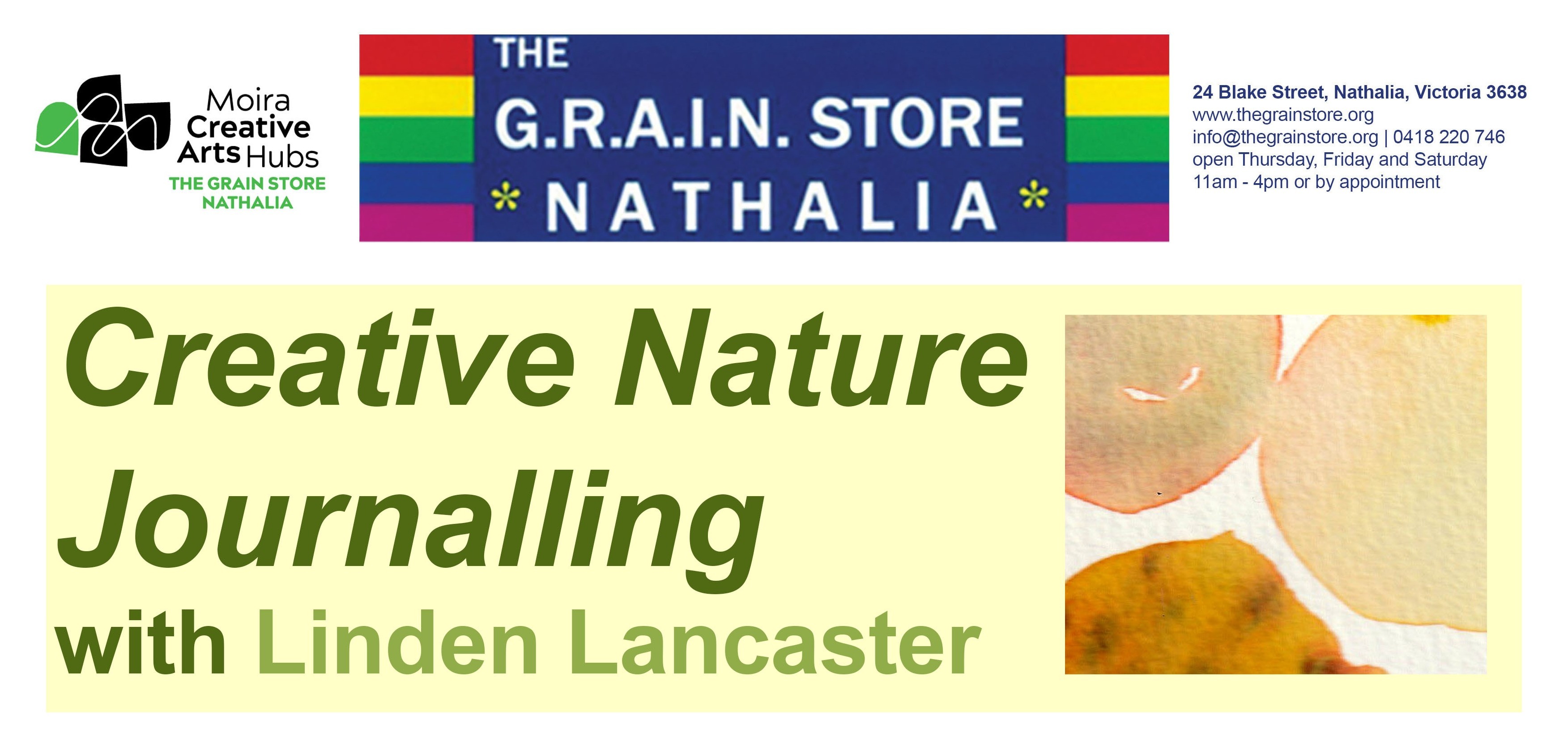 About
Linden Lancaster is a local textile and mixed media artist who uses a journal as an important part of her creative process. Using nature as the inspiration she will take you through all the basics of journalling but with a creative twist.
These three workshops over three months will be sequential, so it is strongly advised to sign up to all of them.
You do not need any drawing or 'artistic' skills to do this course.
Ages: 12 - 90+
You will be given homework to do after each session.
Location
The G.R.A.I.N. Store
24-26 Blake Street, Nathalia VIC 3638