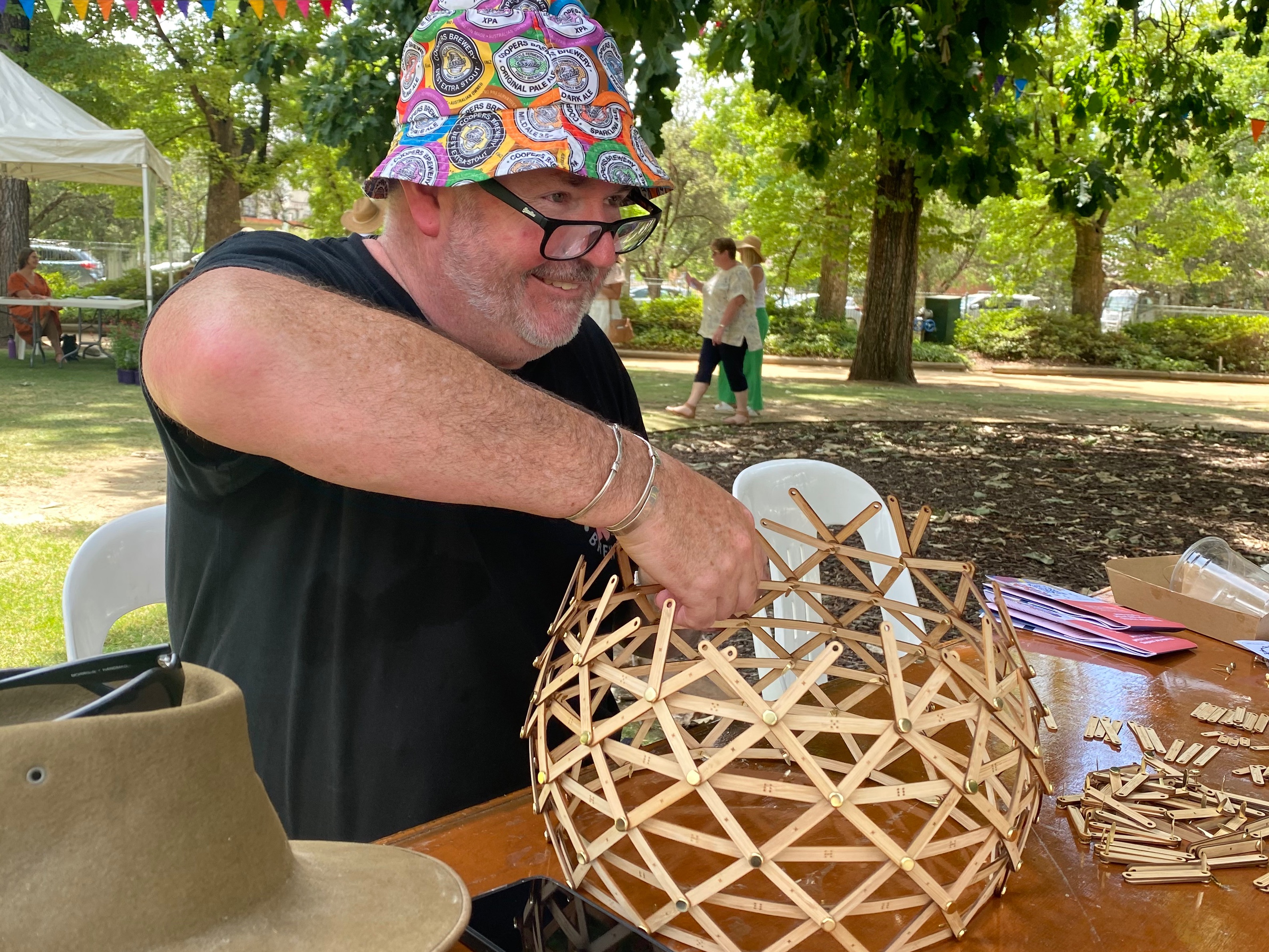 Mini Zome making workshop
Ever wanted a Zome but didn't have the space for the big one? Our small Zome Building Kit is here.

As part of this workshop you will build your own mini Zome and take it home with you. The mini Zome is only 35 cm in diameter. You can be decorated in a range of different ways and can be used as a lamp shade, hanging basket, fruit bowl cover etc. Your imagination is the limit!
Location
Off-grid Living Festival
Centennial Park, El Dorado Victoria 3746