Careers Evening 2022 - Exhibitor Registration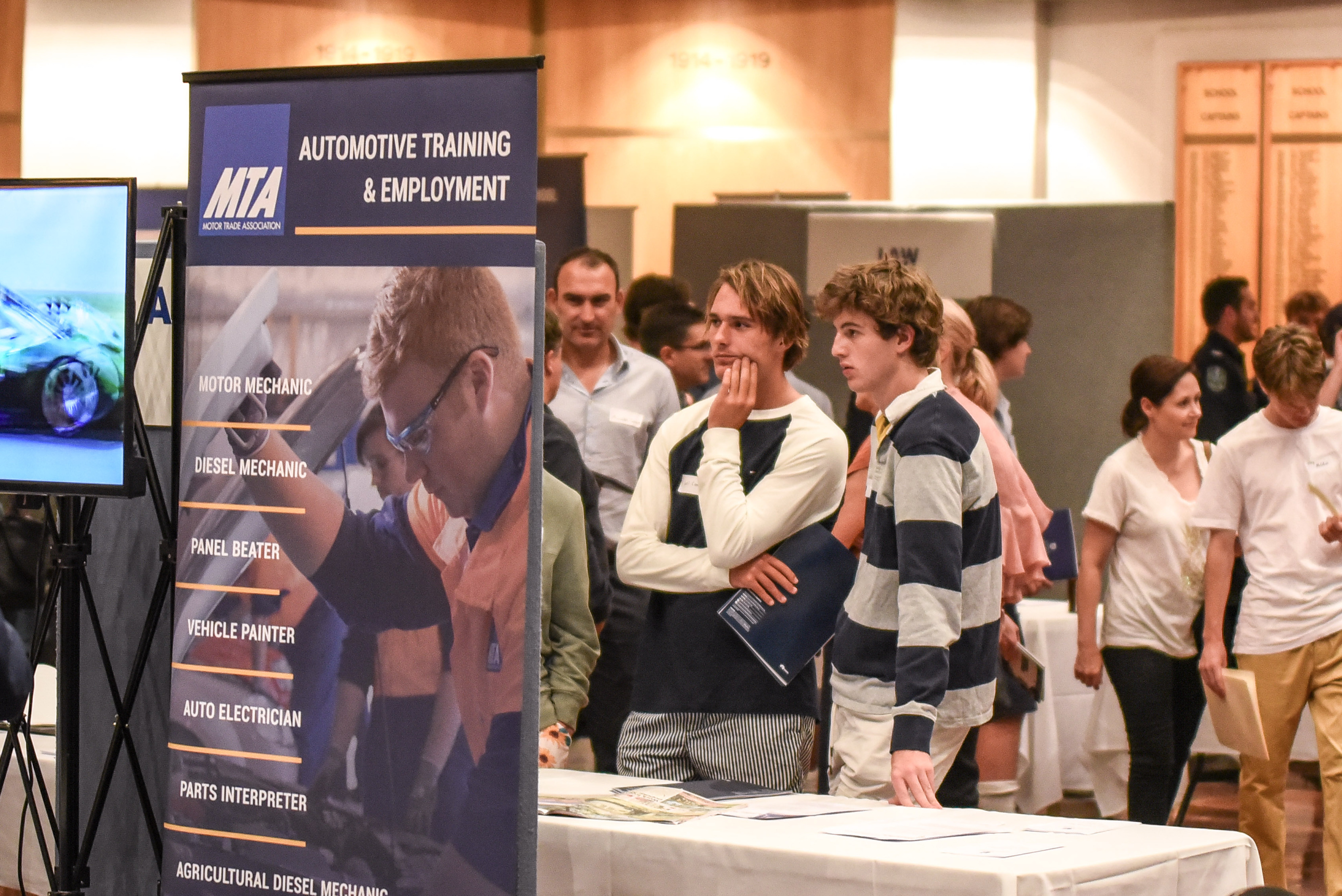 Description
The Careers Evening is designed to provide students and parents with insight into tertiary or work aspirations from an array of professionals representing different industries. Students and their parents are encouraged to explore and discuss career options based on a knowledge of the student's strengths and interests.
We are seeking exhibitors to represent a wide range of professional fields. We would be pleased to hear from you if you are an Old Scholar, present or past parent, or professional in your field.
Please note: This year we are taking extra care to implement the necessary arrangements, hygiene practices and social distancing measures to ensure the safety of our valued exhibitors, presenters, students, parents and caregivers.
Date
Tuesday 17 May 2022, at 6.30pm
Venue
Memorial Hall
St Peter's College

Contact Details:
Bianca Harms
Events & Administration Manager
St Peter's Old Collegians
E: spoc@stpeters.sa.edu.au
P: (08) 8404 0526
(Please note that an event photographer may be present at this function. By attending you imply your consent to be photographed and agree that images of you may be used in various School publications.)