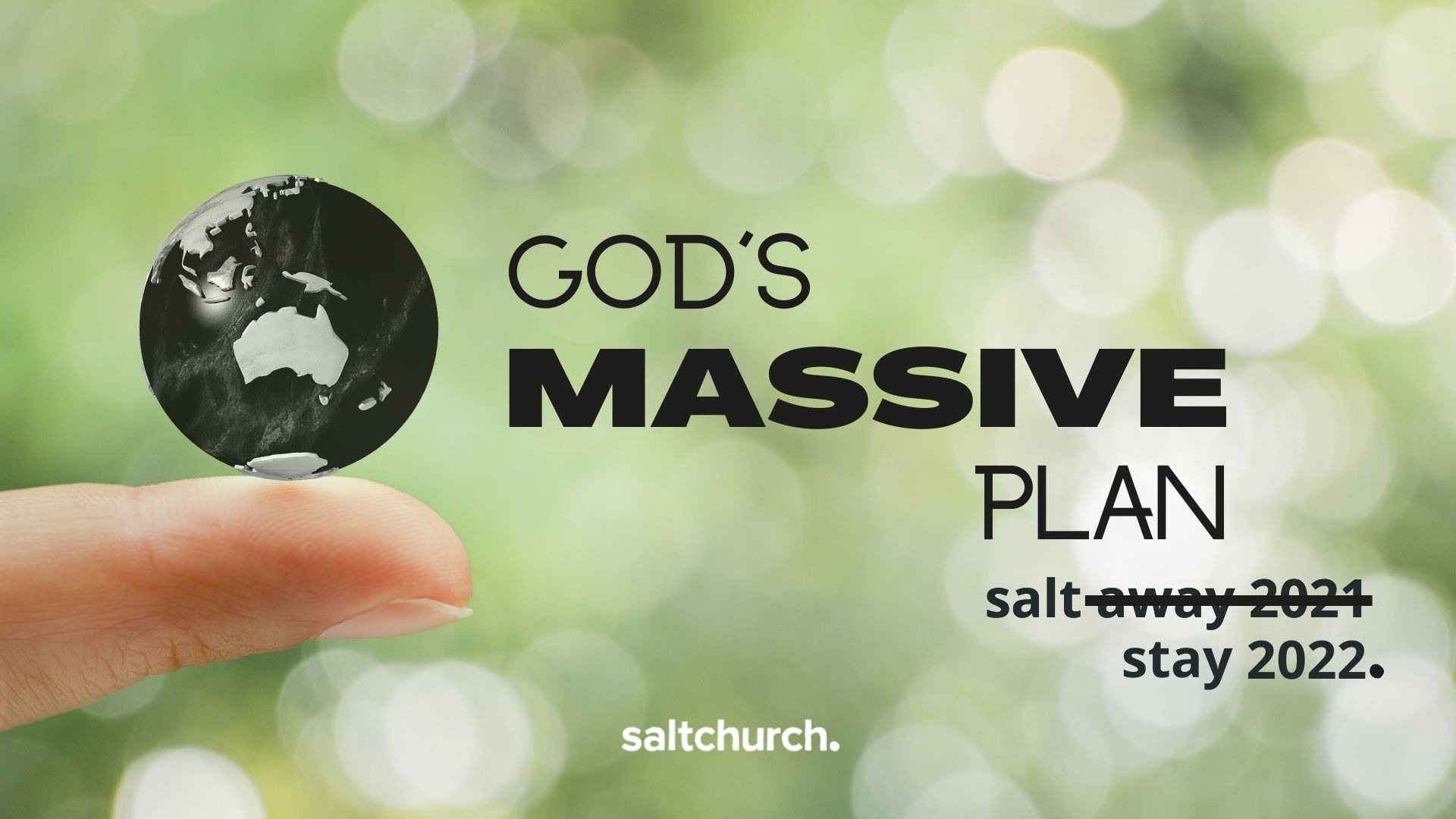 Once a year our Church spends a weekend together to get to know each other and God better. We've been doing this since Salt started and it's always a great time. After the last 2 years with all the isolation and distancing of Covid, Salt Stay 2022 is a brilliant chance to get a bunch of time together as a whole church, having fun and growing deeper in our relationships with God and each other.
Date: Saturday 30th April to Sunday 1st May
Where: 275 Keira St, Wollongong
What to expect: 3 cracking talks from Ephesians, catered lunch & dinners, a jumping-castle, face-painting, teaching-time and movies for the kids, trivia, beach, board-games, bushwalks and a battle of the gatherings soccer match for the adults, plus heaps more – don't miss out on a fun-filled weekend with your church!
Topic – God's Massive Plan: God's plans are massive! They span from before creation to the end of the world, earth to spiritual realms, death-in-sin to life forever, Jews to all nations, the weakness of the cross to resurrection power, sinful rebellion to everything under Jesus' feet. God has a certain, perfect, massive plan. You and I and Salt Church fit into that plan. How? Find out at Salt Stay 2022 from the book of Ephesians.
NOTE: there is no accommodation required / included when booking for 'Salt Stay 2022'
Registrations are now open.
Get directions