The School of the Arts, English & Media (TAEM) presents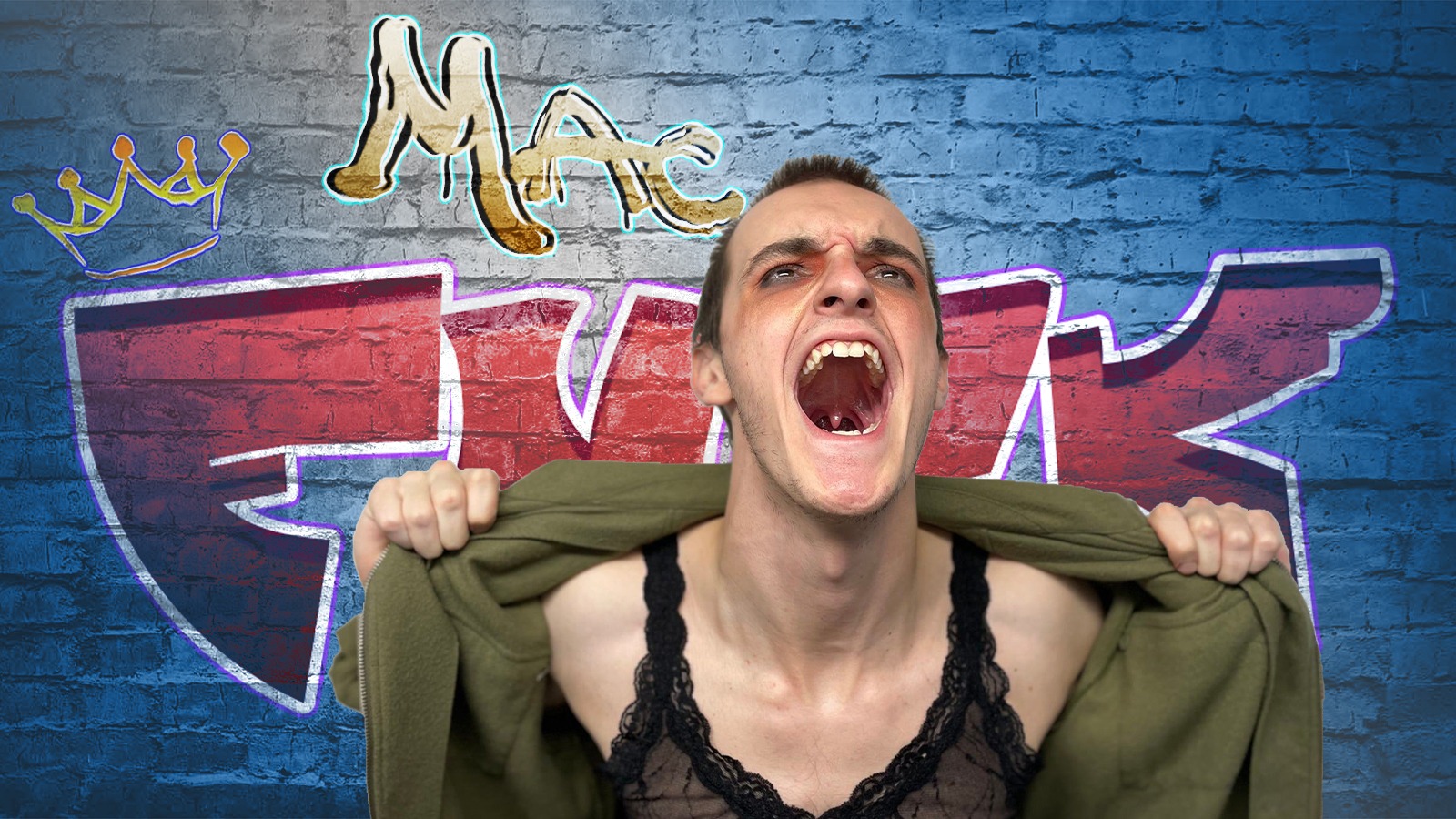 MAC#%*!
You've heard it before. Some witches tell this guy, Macbeth, that he's going to be King of Scotland. He and his wife think that the idea doesn't sound too bad, so they go on a killing spree. Alas, chaos ensues. Except this time, the story is told a little differently. Drunken raves to Kendrick Lamar, and Witches who can beat-box. It's fun, and terribly grotesque.
From an age-old masterpiece to a contemporary production, the 'Scottish Tragedy' etches its powerful commentary of our broken world into every era. Directed by Tim Maddock and assistant directed by Lillian Woods, Mark Rogers' adaption of the classic creation strips the play of its Elizabethan tone, to redefine the raw message of violence and over-reaching. To complement this, Tim uses minimal set and props in the studio space, leaving a bare white canvas for the drama to unfold upon and emphasising the timelessness of the Shakespearean play through Mark's adaptation.
Tim works to engage the audience by reinventing the attitudes of the play's well-known characters, moulding them into a new 'German nightclub' aesthetic and thus giving them a new context to battle with. With a focus on nightlife as well as war, the unique exploration of music and movement within the work creates an atmosphere that blends the military and German nightclub aesthetics. As she completes her Masters, Lillian works with Tim to add her touch to the movement and sound throughout the production. Her practice in body and voice assists the cast in their roles, and her offerings throughout the rehearsal process have proven her to be an invaluable perspective on the show.
For all its adaptions, neither Mark nor Tim abandon the authenticity of this true Shakespearean classic.
Director Tim Maddock
Assistant Director: Lillian Woods
Production and Stage Manager: Ellie Wedgewood, Elizabeth Guy & Elliot Boswell
Sound Design Team: Elliot Boswell & Elizabeth Guy
Lighting Designer or design team: Karen Norris, CAPA216 class
Cast: Connor Andis, Luke Denvir, Charlotte Dickinson, Riley Harrison, Melinda Lacey, Charlotte Lee, Melissa Legg, Sebastian Lodge, Samuel Noll, Adam Watt
Date: 19 - 21 May
Location: Building 29 Theatre G02
University of Wollongong
Northfields Ave
NSW 2522
Phone: 02 4221 4354
Email: assh-events@uow.edu.au
For more information, please see the TAEM Performance website
Please be advised that this production has a COVID-Safe plan in place to reduce risk of potential virus transmission. If you are unwell or displaying cold and flu type symptoms, including coughing, you will not be permitted entry. Refunds will be issued if you are unwell and unable to attend.
No tickets will be available at the door - all tickets must be purchased through this site.