A View From The Bridge by Arthur Miller - HOBART Season (SOLD OUT)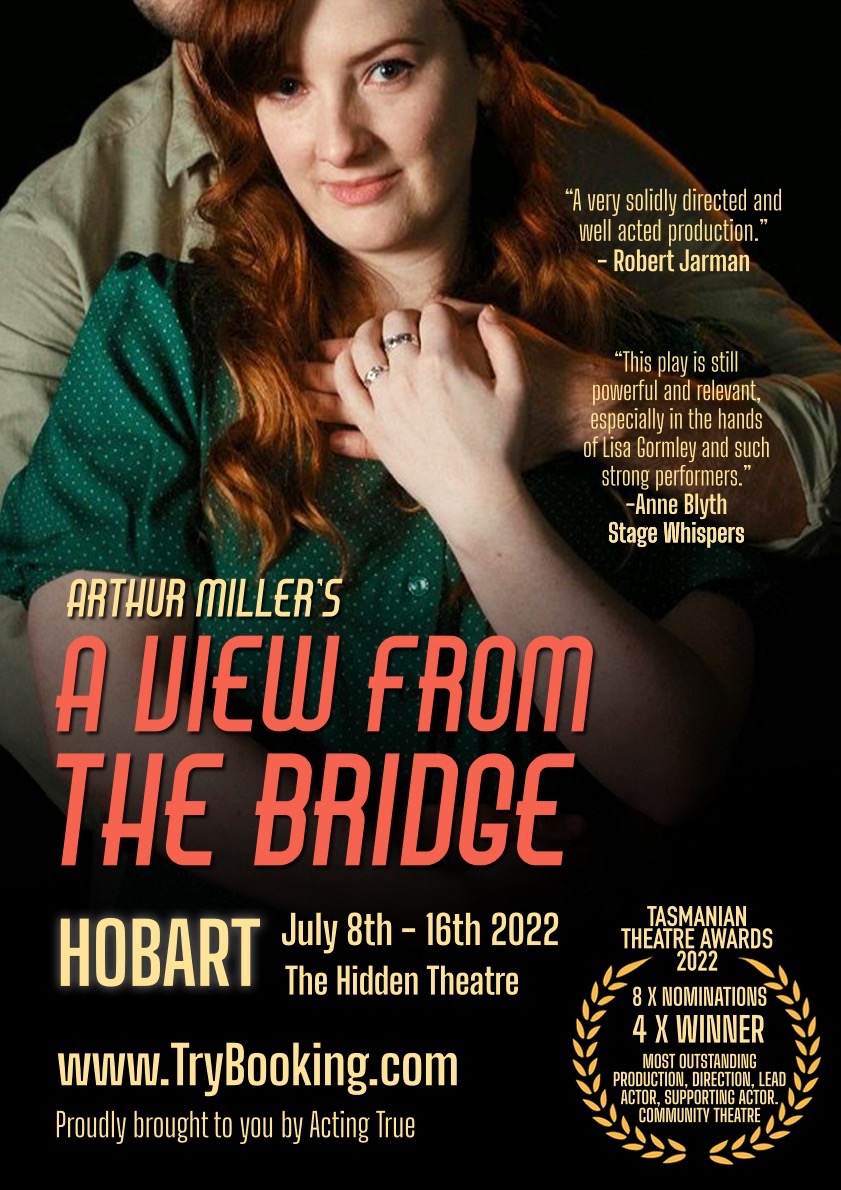 Join us at the intimate, 40 seat Hidden Theatre Newtown.

We are thrilled to bring you this fast-paced, expertly written play, full of wit and nuance which explores humanity in the shaken snow dome of a skeletal workers' flat in Redhook, Brooklyn, USA.
Following six layered and vibrant characters, Miller takes us to the heart of love and desire, immigration and belonging, the rise of the feminine and the definition of masculinity.

Presented By Acting True and Directed by Lisa Gormley.
8th July - 16th July 2022
Location
Kickstart Network - art, dance and theatre studios. Church Ave, Newtown TAS

Contact Details