EAST - Valuing Volunteers Event 2022 (Cape Paterson)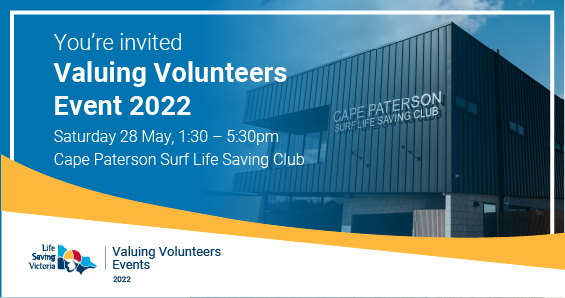 This years' Valuing Volunteers celebration will be an informal social gathering for each region, featuring a short presentation, light catering and beverages at bar prices. As part of the National Volunteer Week Celebrations, the event will recognise and celebrate the volunteer contributions of Life Saving Victoria's members throughout the 2021/22 season.

The east region's Valuing Volunteers event will be held at Cape Paterson Surf Lifesaving Club.
Location
Cape Paterson Surf Lifesaving Club
15 Legge Way, Cape Paterson VIC 3995