NRW 2022 Walk for Reconciliation (SOLD OUT)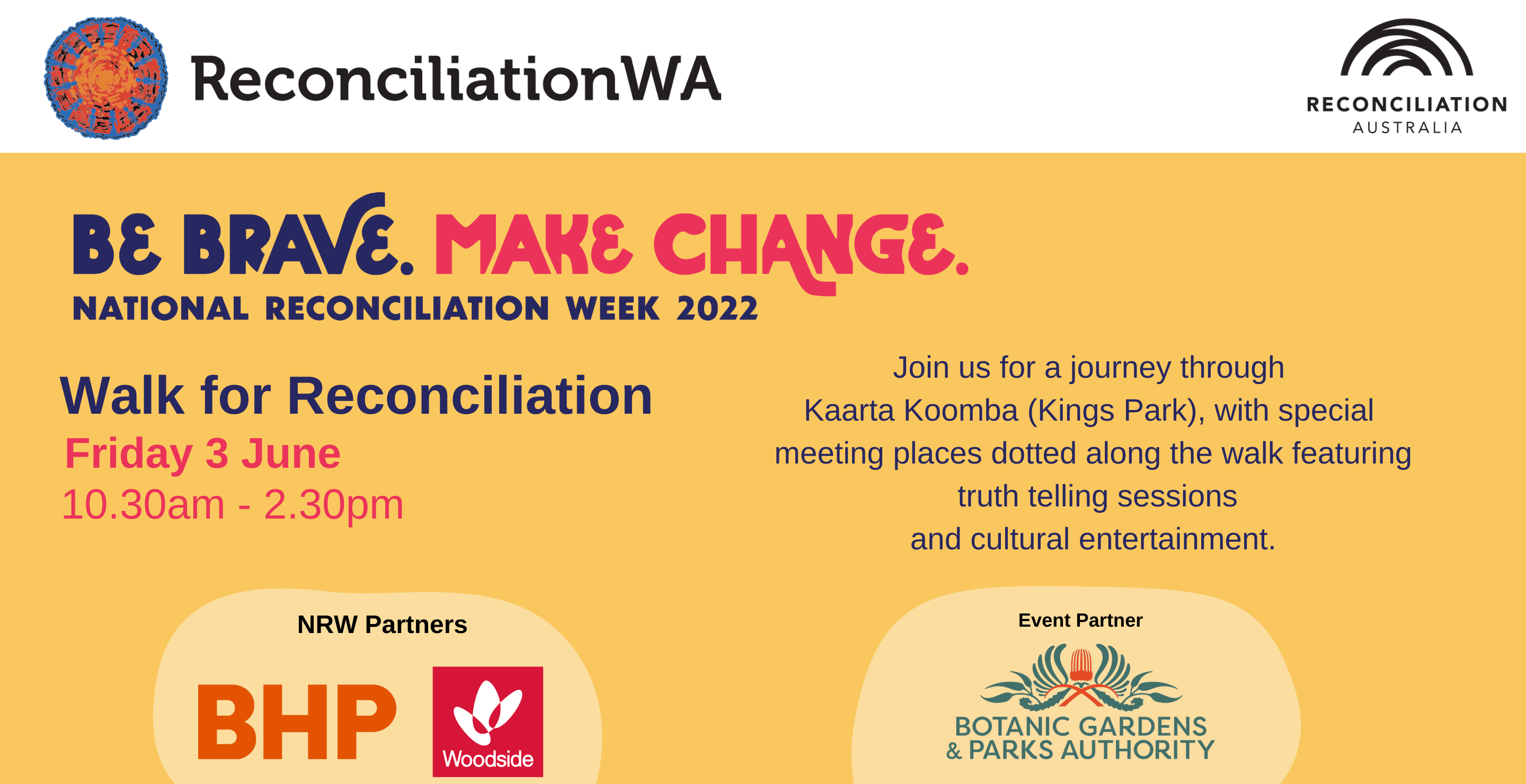 About
We are inviting the community to journey through Kaarta Koomba (Kings Park) on June 3 for the Walk for Reconciliation.

Live acoustic music will carry walkers through to meeting places dotted along the walk, featuring truth telling sessions, opportunities for reflection and cultural entertainment.

Walkers will journey together starting from the Giant Boab in spaced time slots to ensure Covid-19 safety and to manage capacity and flow throughout the Walk.
Location
Kaarta Koomba Kings Park and Botanic Garden
Forrest Carpark, Fraser Avenue, Perth WA 6005