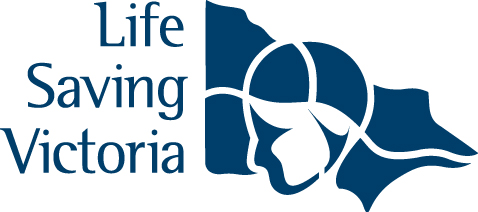 Life Saving Victoria Blue Connections with High Altitute Mounatineer Andrew Lock OAM
Session: SUMMIT SECRETS; Resilience & Adaptability
Keynote Speaker: Andrew Lock OAM - Motivational speaker, Author, Mountaineer
Date: Tuesday, 28 June 2022
Time: 6:30pm for light refreshments, 7pm to 8pm session @ The Views, Life Saving Victoria
Please note: This session will be delivered face-to-face in line with Government recommendations and, in the event that circumstances change, we will adapt to deliver our programming online where possible. In some cases a presentation recording will be available and/or in other cases no resources will be made available after an event – depending on individual session circumstances.
Overview
One word describes Andrew Lock. RESILIENCE. He is the only member of the entire British Commonwealth to have climbed all fourteen of the world's 8000 metre – death zone – mountains, all without oxygen, guides or Sherpa support. That journey took 16 years. He has been buried in avalanches, fell into innumerable crevasses and survived multiple -30C bivouacs at night, at 8000 metres, without oxygen, tents or sleeping bags. He lost more than 20 friends to those mountains. And that is just part of our next Blue Connections speaker's story.
Andrew has dragged sleds through the Arctic winter in -60C darkness when even the locals said it couldn't be done. He has sailed small yachts to Antarctica and won his division in the Sydney to Hobart yacht race. He has managed the largest international counter terrorism exercise ever conducted in Australia and led teams of scientists on official Australian National Antarctic Research Expeditions to its most remote, storm swept outposts.
But to Andrew, RESILIENCE does not mean stubbornness or dogged determination when things don't go according to plan. His powerful messages are of adapting, creating opportunity out of obstacles and making the journey the goal, rather than a path to get there. It means leading with empathy and achieving organisational success through enabling people.
An inspirational and highly regarded motivational speaker, Andrew will draw on his extraordinary stories and powerful lessons from real life experiences in extremis and empower us all to be our most resilient selves no matter our circumstances.
Meet Andrew
Andrew is Australia's Most Accomplished High Altitude Mountaineer and is the first Australian to lead a commercial expedition to the summit of Mt Everest.
A leader of over 100 expeditions to the most hostile environments on every continent on earth, Andrew is an expert in;
leadership,

teamwork,

motivation,

adaptation,

risk management,

and resilience.
He has 30 years' experience in Federal and State Law Enforcement Agencies and the Federal Attorney General's Department. Furthermore, National and International Manager of Australia's largest ever Counter Terrorism exercise involving multiple Australian state, federal and international agencies.

He is an accomplished Author of 'SUMMIT 8000' and 'MASTER OF THIN AIR' and a featured Mountaineer in Discovery Channel 6 Part mini-series: Ultimate Survival Everest.

He is the official ambassador for Scouts Australia, the Australian Himalayan Foundation and the Sir David Martin Foundation.

He is listed in Australia's Who's Who since 2014, a recipient of the Medal of the Order of Australia, Australian Geographic Adventurer of the Year 2009 and was named as one of the National Geographic Trailblazers: Australia's 50 greatest explorers.
BLUE CONNECTIONS TICKET OPTIONS
Session Registration
Single Session registration $40
**Bookings close @ midday 28 June 2022