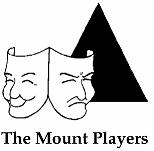 Presents
By Arrangement with ORiGiNTM Theatrical On Behalf of Samuel French
A Concord Theatricals Company
Unfortunately, as of Wednesady May 11th, the opening weekend performances on Friday May 13th, Saturday May 14th and Sunday May 15th
have been cancelled due to a cast member testing positive for Covid-19.
** Please note that this play references suicide **
The Odd Couple is a classic comedy by Neil Simon. It is set in the smoke-filled apartment (herbal cigarettes are used in this production) of Oscar Madison , who lives like a slob. Felix, one of his regular weekly poker game guests, moves in having been thrown out by his wife. Felix however is a cleanliness freak and the blokey poker nights change dramatically as the slob and his new roommate find each other impossible to live with.
Mountview Theatre
56 Smith Street
Macedon, Victoria 3440
For ticket queries, please contact Karlana on 0412 131 260 or karlana_mountplayers@icloud.com
TMP offers complimentary seats to Carers with a valid Carer Card attending with a paying patron. If you require a Carer Card ticket, please contact Karlana.