Beginners Fencing Class - Tuesdays Term 2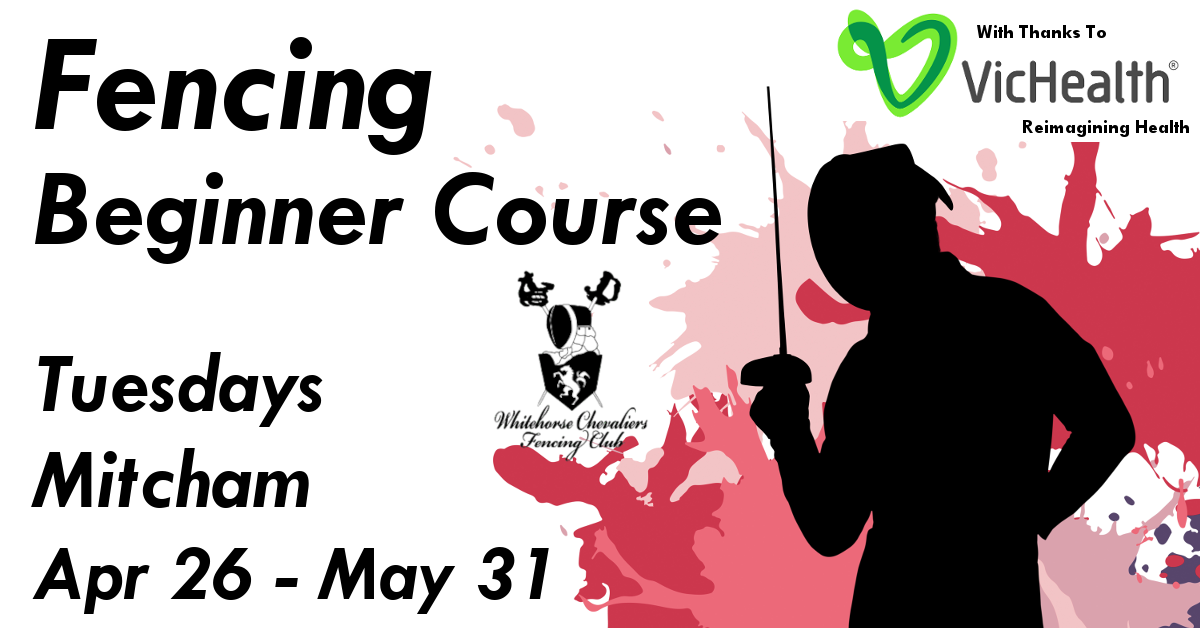 A 6 week introduction to the sport of fencing.
This class is suitable for complete beginners, all ages 12+ including adults. Equipment is provided.

Each class runs from 7pm to 8:30pm, Tuesday nights at St John's Primary School in Mitcham.

This course has been subsidised thanks to the VicHealth Reimagining Health Grant. Early bird rate of just $90 applies until April 19th.
Location
St John's Primary School, Durkin Hall
494 Maroondah Hwy, Mitcham Vic 3132