Imagine the Glamour of a Race that Stops the Nation (SOLD OUT)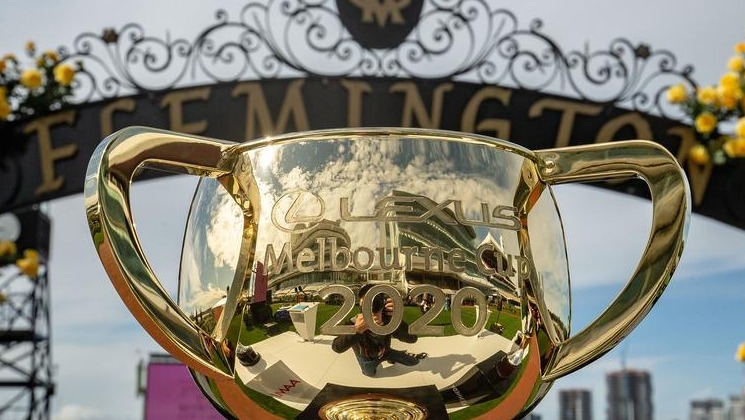 About
Imagine – The Melbourne Cup at the Melbourne RI Convention
We can't attend the actual running of the Melbourne Cup but we can experience the next best thing. We will take you on an exclusive Rotary express train (and back) to Flemington Racecourse where the Melbourne Cup is run in November every year. On arrival a couple of glorious Living Legends of Racing (past Melbourne Cup winners) will grace us for selfies after which you can be photographed with a genuine 1.65 kg, 18-carat gold Melbourne Cup trophy as presented since 1914 and valued at over $250,000.
You will be seated amongst friends old and new where you can enjoy superlative Victorian cuisine prepared with fresh Victorian produce, served with Premium Treasury Wines, all while enjoying the fabulous view of the night sky across Melbourne.
There will be great entertainment, with the thrill of the race through enactment with a "phantom race call" and footage of prior races, as well as the opportunity to meet racing celebrities.
You will make new friends and most importantly get the "feel" of the excitement that the great horse race generates in Melbourne and across the nation - and internationally each year.
This is your opportunity to dress up as if you were attending the Melbourne Cup so don't forget the fashion. Melbourne Cup day is so much more than the race - it is about food and fashion – so wear your best and dress to impress! There will be prizes for those who stand-out!
This is possibly the closest you will come to experiencing a Melbourne Cup!! Take this opportunity so you can tell your friends what you know about the race that stops a nation!
Cost of event is AUD$180.00
Transport to and from the venue is provided by a free Rotary exclusive express train service (you never know who you might meet on the train or at the station……).
'Ticket prices are in Australian dollars and include Goods and Services Tax (10%) and TryBooking transaction fees. Canapes on arrival and sit down two course meal with quality local wines and beer.'
Flemington Racecourse
448 Epson Rd, Flemmington Vic 3031
More information on accessibility in Melbourne can be found at the following site: Accessibility Melbourne