Top Secret Life Drawing - It's My Life!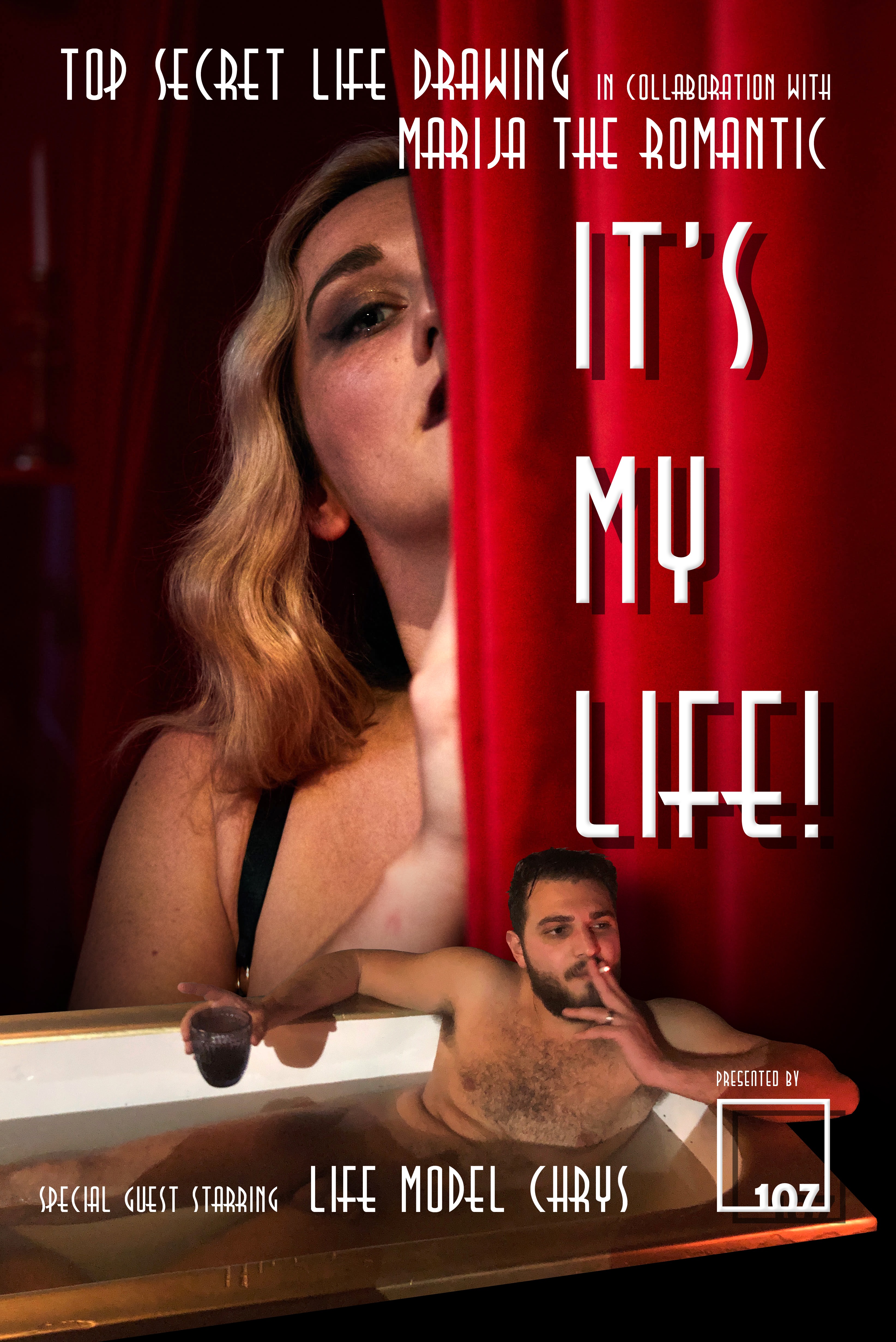 'It's funny how I find myself in love with you, If I could buy my reasoning, I'd pay to lose'
TOP SECRET LIFE DRAWING IS ON TOUR IN SYDNEY!
We are excited to team up with the iconic art community hub 107 in Redfern for an in person life drawing session for our Sydney artists, with a ZOOM addition for all our Artists back in Melbourne and around the world to join us to celebrate this special session!
Based on the music video IT'S MY LIFE by No Doubt, Music videos have the power to transport and inspire us, much faster then a film, like a poetic dream sequence they deliver us straight to the feeling, edited like an inspiration, visual drug. Originally written and sung by TALK TALK in 1984, we bring you a tale of a lover with an deadly appetite for murder!
Starring and in collaboration with our very own secret agents MARIJA THE ROMATIC teaming up with Sydney life model - the debonair CHRYS for our first in person collaboration since connecting online in 2020. We are excited to be working together and bringing you this fun theme for our first Sydney collab at 107.
This session will be taking place at 107, REDFERN SYDNEY and ONLINE via Zoom.
Date/Time: Thursday 28th April from 7:30pm-10:00pm.
Location: 107, 107 Redfern St Redfern, Sydney.
Ticket Price: $30.00 Concession: $25.00 Online: $18.00
We recommend to book to secure your seat. If you are feeling unwell on the day we recommend you do not attend on the night for the comfort and safety of our models and other artists.
There is also an online option for those who wish to join us from home, or from a long distant destination. You will be registered upon purchase and have a Zoom link and password emailed to you. For those who cannot attend last minute will have this option to join us from home on Zoom.
We encourage Artists to BYO materials as every artist has their own unique self expression. Electronic pads are accepted. Basic art materials are provided (butcher paper, charcoal, textas) with a gold coin donation.
Online Time Zones
Melb/Syd: 7:30pm onwards
Brisbane: 7:30pm onwards
Perth: 5:30pm onwards
Auckland: 9:30pm onwards
London: 10:30am onwards
Photography by Johanna Green.
Location
107 Projects
107 Redfern Street, Redfern NSW 2016