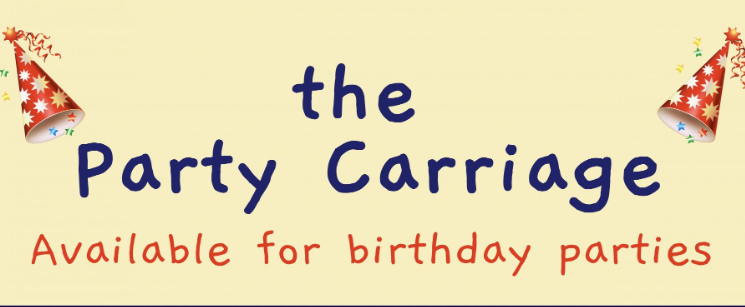 Hire the Party Carriage for an upcoming birthday.
When is the Party Carriage available for hire?
Our Party Carriage is available for hire on Sundays only between 11:30am - 2:30pm.
How much is it? (New pricing structure as of 2 July)
The Party Carriage has 3 price structure:
$140 for up to 10 people
$200 for up to 15 people
$250 for up to 20 people
A cleaning fee is also included in the price.
Children under the age of 4 years old are free of charge and can be additional to the limits.
Note: There must be appropriate children supervision at all times. Children must be escorted when beyond the fenced area and are not permitted to run around unsupervised due to safety.
NOTE: A list of guest names MUST be provided to our Reception staff on the day of the party to allow entry.
Visit the website for more information:
www.tasmaniantransportmuseum.com.au
Sunday 10 December 2023 - Sunday 30 June 2024 (UTC+11)
Location
the Party Carriage - Tasmanian Transport Museum
2B Anfield St, Glenorchy TAS 7010