Cold Chisel & Jimmy Tribute RISING SUN , Stirling Arms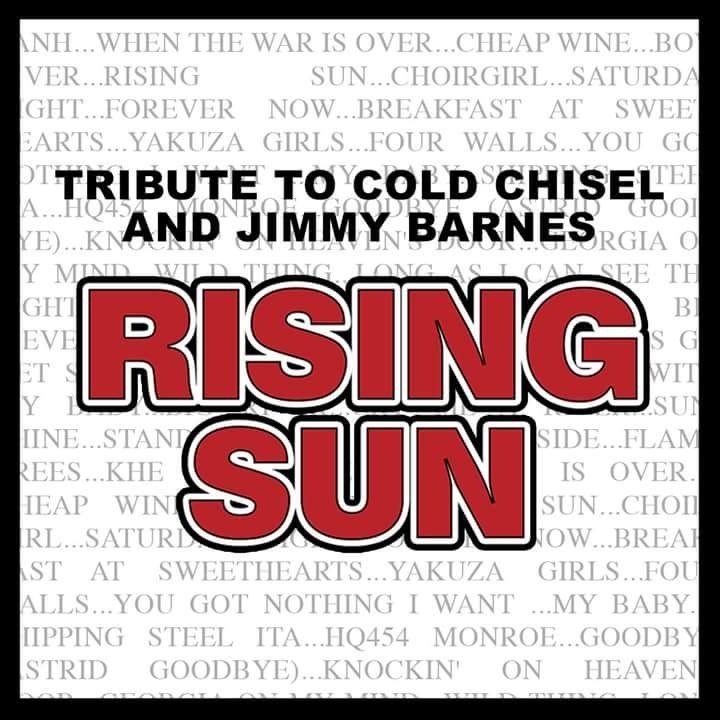 Stirling Arms Guildford
RISING SUN Tribute to Cold Chisel and Jimmy Barnes
Hailed as Australia's best Chisel and Jimmy tribute, RISING SUN has been impressing audiences since 2016 with their take no prisoners salute to these Aussie legends.
RISING SUN blend musicianship and stage presence to recreate Chisels and Jimmy's classics, such as "Khe Sahn", "Working Class Man", "Bow River", "Driving Wheels" and Saturday Night - Plus many more!! A show not to be missed!
Ticket booth close at 3pm Saturday 6th August.
We have your name on the door so only proof of ID is required to enter.
Location
Stirling Arms
117 James St, Guildford Perth 6055