You are not alone 5km FUN RUN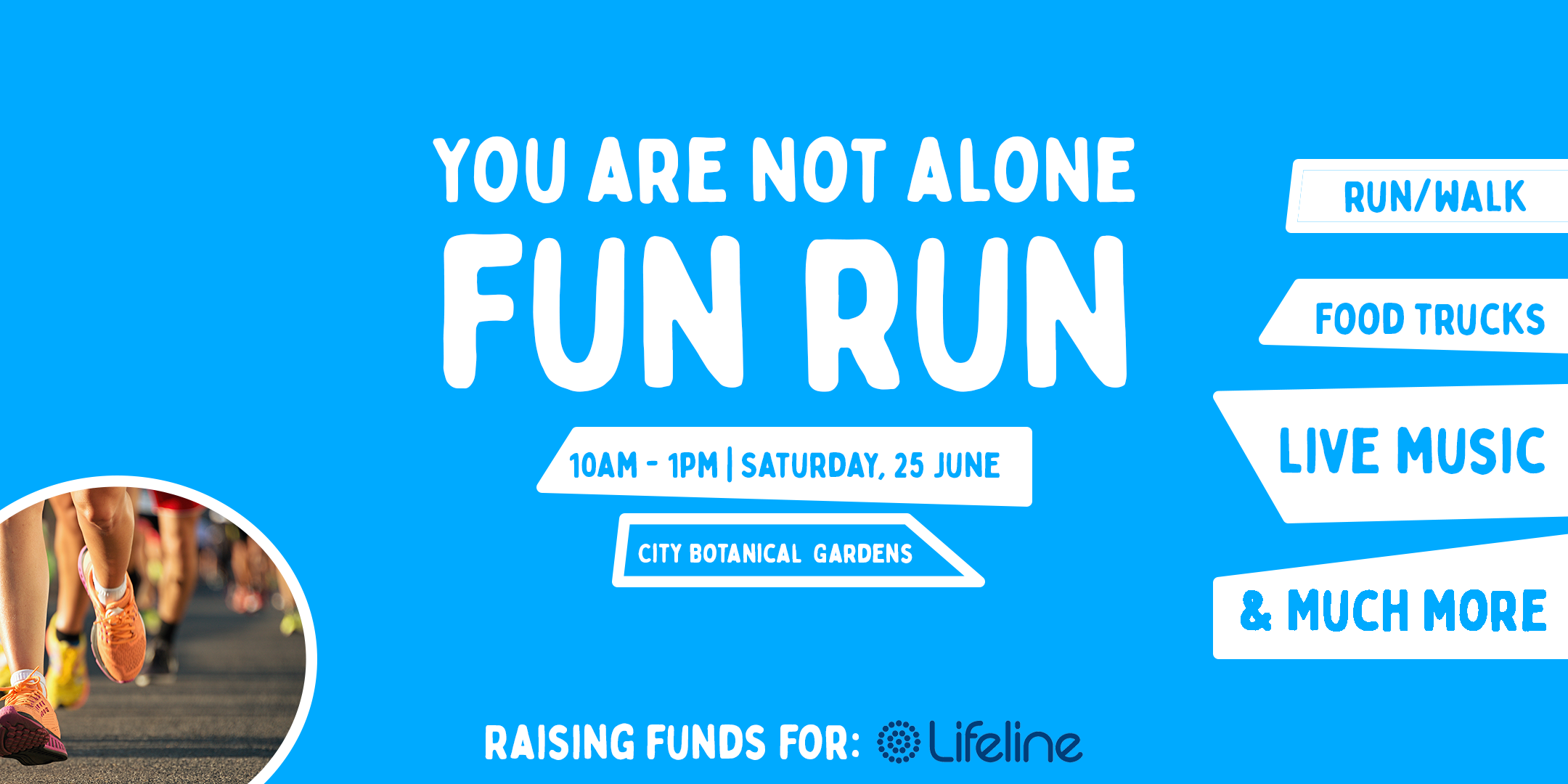 ABOUT
You Are Not Alone is proud to announce our inaugural 2022 5km Fun Run/walk. The high energy, entertaining event will be held in Brisbane CBD on the 25th of June, 2022, beginning at 10:30AM (8-9:30AM arrival) and finishing at 1PM. The event aims to promote conversation among young people about how they are feeling, aiming to change statistics around youth mental health and suicide. All profits raised will be donated to Lifeline to fund vital call centres around Queensland.
You Are Not Alone was established in 2021 by students from Villanova College, Coorparoo. Our aim is to break the stigma around youth mental health and suicide through talking about how we truly feel. The initiative was kicked off with a star-studded video highlighting the issue that our youth face. The film received over 30,000 views nationwide and was featured on radio stations and celebrity social media pages. The video can be accessed below.
EVENT DETAILS
All information including course map, transport options and an event schedule will be emailed to attendees prior to the event. T-shirts are available on the day for $30 each with all profits donated to Lifeline.
KEEP FUNDRAISING
We started this event to not only to encourage more brave conversations about mental health but also to raise funds for Lifeline Queensland's crisis support and suicide prevention services.
Help us raise even more funds by creating a team or your own fundraising page HERE
Every dollar you raise will ​go straight to Lifeline Queensland's life-saving services. Together, we'll be helping Lifeline be there for anyone, anytime, wherever they live, whatever the reason.
Let's make sure everyone knows they are not alone.
DATE
Saturday 25 June 2022 9:00 AM - 1:00 PM (UTC+10)
LOCATION
Get directions
City Botanical Gardens
147 Alice Street, Brisbane City Queensland 4000