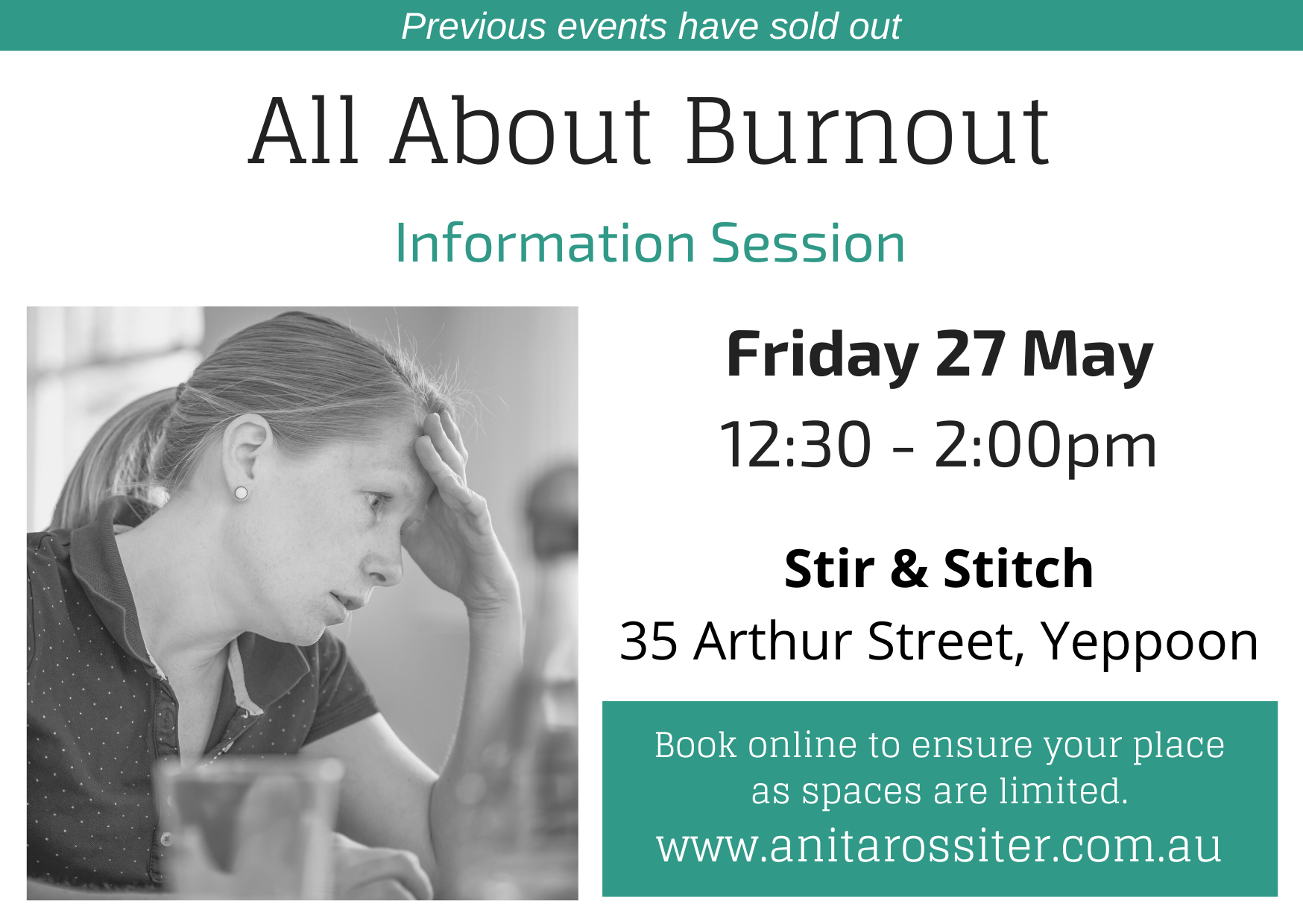 An hour-and-a-half with Anita Rossiter, holistic nutrition educator.

You will benefit if you:
- are striving for good energy and balance in their life
- are experiencing health issues
- showing signs of stress, overwhelm, exhaustion or burnout
- lacking energy, experiencing mood disturbances, anxiety or just feeling bleugh.

Could this be you?

If you are keen to learn more about the many facets of burnout, this is a must attend event.
Location
Stir & Stitch
35 Arthur Street, Yeppoon Queensland 4703