Priority Samurai: Focus On What Matters Most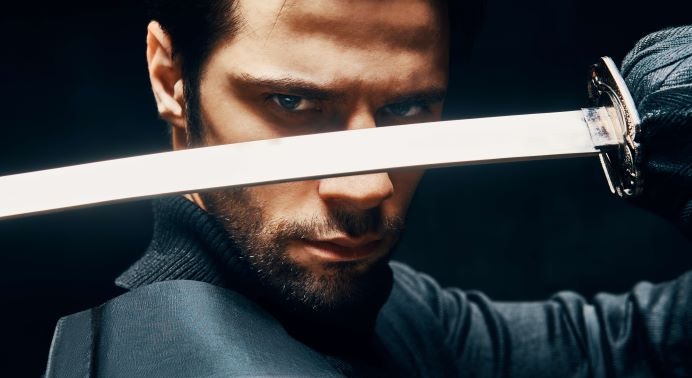 CPD 4 (PS, PM) This course is a game changer for anyone who wants to slice through the unnecessary and focus on what matters most. Most people find it hard to identify their priorities. They find it even harder to translate their priorities into daily action. Stephen Covey once said: "If the ladder is not leaning against the right wall, every step we take gets us to the wrong place faster". Priority Samurai will help you identify and progress your priorities, each day, each week and each year.
CPD: 4 points (PM, PS)
Format: In-person (Hobart) and Livestreamed
Recorded: No. This event will not be recorded.
Key Content Areas
Overview – understand why we struggle to activate our priorities day by day.
Think big each year – make space to dream big and identify your annual goals:

Develop rhythms to think strategically week by week;
Unplug from the digital world to enable space for deep thought.

Focus each week – activate the power of the weekly perspective by:

Breaking down annual goals into projects and tasks;
Reviewing and scheduling five 'big rocks' each week;
Prioritising tasks according to importance and urgency.

Flex each day – Activate each day by working on your most important tasks (MIT's).
Life plan – Detect your longer-term calling and make priorities based on your life-plan.
Testimonials from the last sessions (Email Ninja and List Assassin) run by Spacemaker for the legal profession
I am sure many could benefit from this training. I know it will take discipline but i think this is my way forward with not relying on memory as much.
Fantastic. I got a lot out of this event. I am very keen to do Priority Samurai if the Society were to organise / offer this as an event.
This has been absolutely fantastic - so great the Society are providing this type of practical practice management content. Can't wait to implement it.
Great - I have over 3000 emails in my inbox and it was out of control - started changing my approach after yesterday. Really useful and I'm at a senior level.
This was excellent! A fabulously helpful session.
About Spacemakers
Spacemaker's passion is to help busy people make space in the digital age. They run practical training courses to help individuals and teams improve their productivity — mastering email, organising to-do lists, and achieving priorities. They know about digital technology and the benefits of unplugging as a habit. They also have a book: "Spacemaker: how to unplug, unwind and think clearly in the digital age" to help you think differently about your relationship with the online world, to help you live a happier, healthier life.

About the presenter
Matt Bain has 15 years of counselling and leadership experience across the public service, education sector, and in private practice. His roles have involved individual counselling, group therapy facilitation, psycho-educational program delivery, policy development, productivity training and team leading. He has worked with Spacemakers as a senior productivity trainer and coach for five years.
Location
28 Murray Street, Hobart and Livestreamed

Contact Details
CPD Points: Any CPD points listed are provided as a guide and registrants should satisfy themselves about the nature and quantity of CPD points they can claim for the activity. Please refer to Practice Guideline no.4 HERE for details.
Refund/Cancellation - By registering for this event you (as a member or non-member) agree to the terms and conditions under the Society's Refund/Cancellation Policy and Terms and Conditions of Registration.
Non-member registrations - conditions apply at the discretion of the Society. The Society will be in touch if you are not eligible to register and a refund will be issued.
Important Copyright Notice
Papers and materials supplied in association with any Society event, activity and recording are subject to copyright and are provided for the registrant's use only. They may not be shared, copied, reproduced, adapted, transmitted, or otherwise distributed, nor may they be modified or reposted to other sites in any manner.