Circus, Acro + Flex Workshop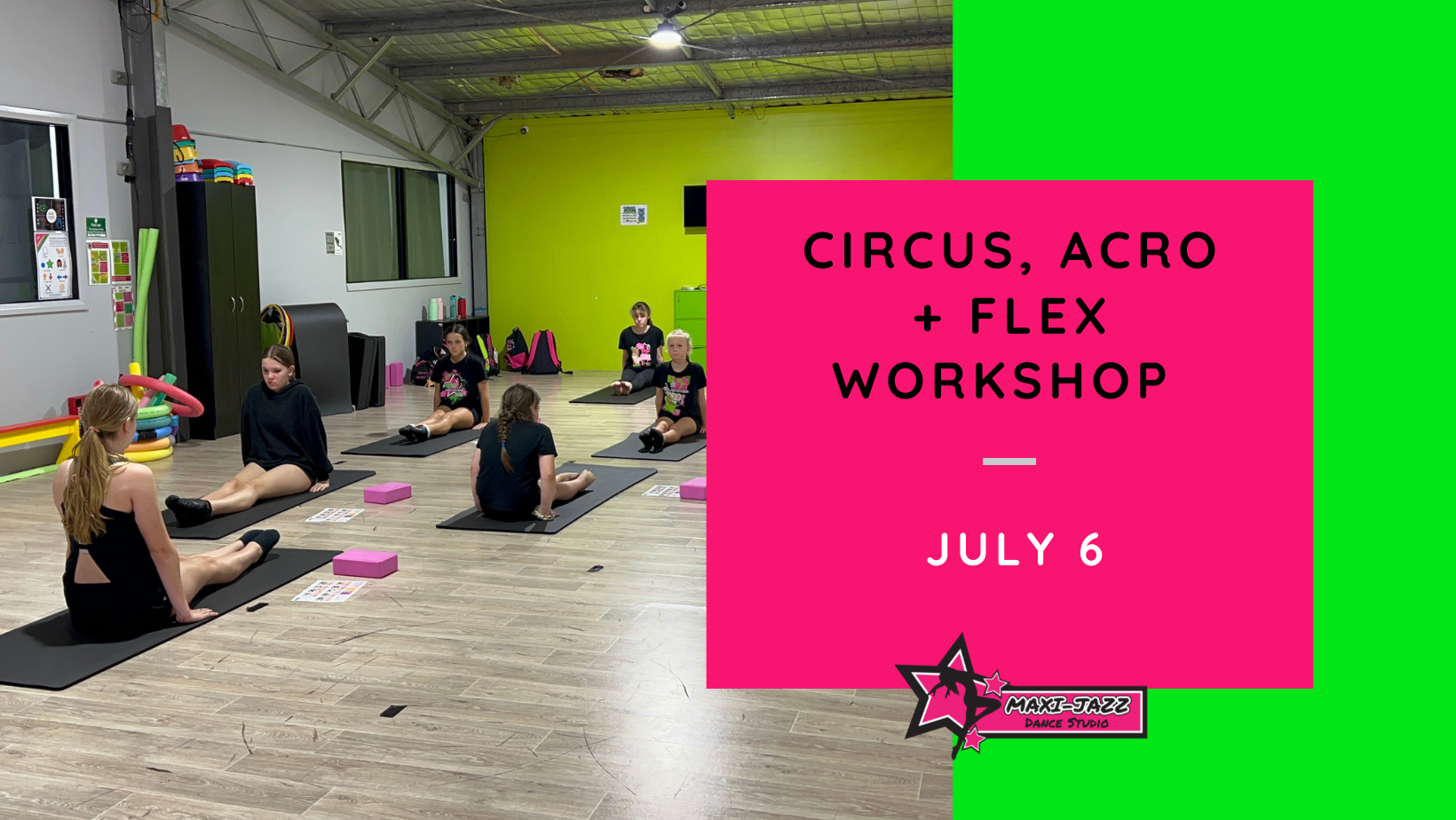 Check out our next unique workshop!
This time we are holding a Circus, Acro and Flex Workshop for students aged 6+. Our Circus, FlexAbility and Acro Program is thriving this year and we want everyone to come get a taste of it. Learn skills on the silks and lyra apparatus, juggling and hula hooping plus a range of tumbling skills both travelling and stationary including handstands, cartwheels, bridge progressions, head stands and more!
Location
Maxi-Jazz Dance Studio
42 Stenhouse Drive, Cameron Park NSW 2285