'Sounds of Ignatius' 500th Anniversary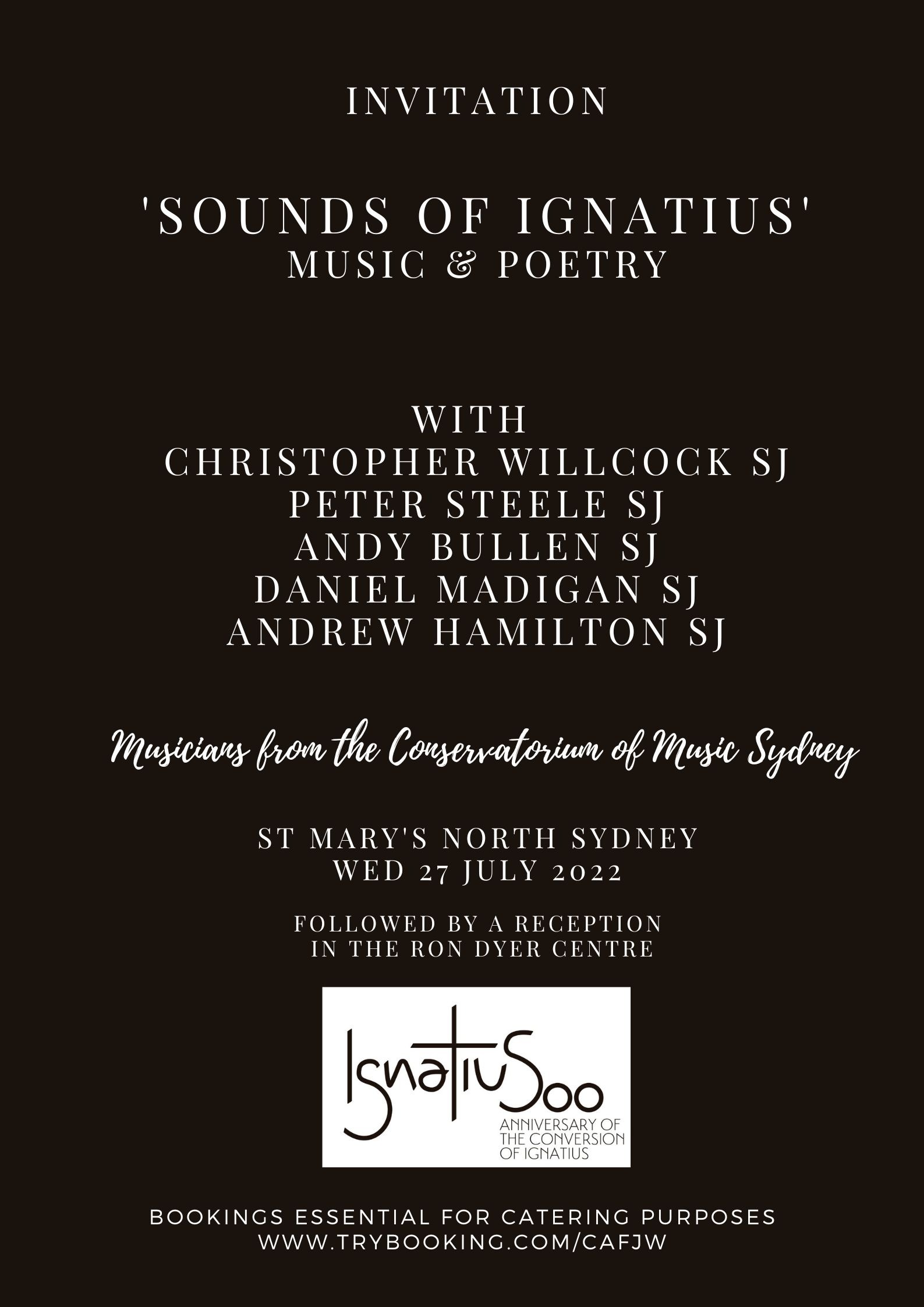 To see all things new in Christ
The much-COVID-interrupted Ignatian Year concludes on the 31st of July 2022. The final event in the Australian Jesuit Province will be in our parish on Wed 27 July at 7pm. The Sound of Ignatius: music and poetry with Christopher Willcock SJ, Peter Steele SJ, Andy Bullen SJ, Daniel Madigan SJ , Andrew Hamilton SJ will be at St Mary's Church, North Sydney, with a reception to follow in the RDC.
Location
St Mary's Church
42 Ridge St, North Sydney, Sydney New South Wales 2060
Contact Details