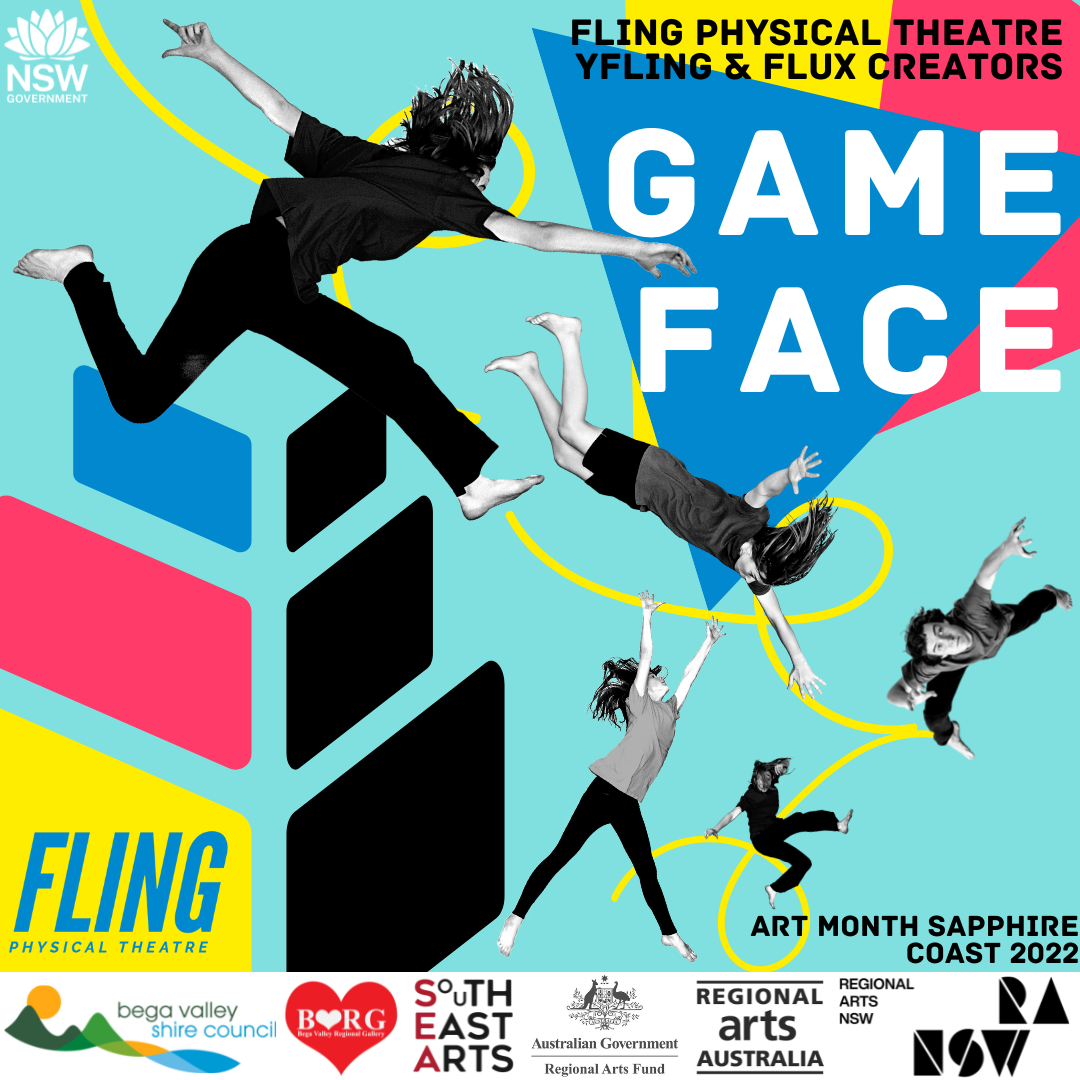 FLING Physical Theatre presents YFLING & FLUX Creators in GAME FACE
Game Face is an original performance experience that explores game structures and strategy.
Made with FLING's young companies YFLING and FLUX Creators Game Face traverses game structures, connection, and the drive for competition. Come and step into the play arena with us, and be reminded of how great play is for our bodies and minds!
Throughout 5 shows, the performers will invite the audience to come on an adventure where you will experience dance and play first hand.
Through these games the performers examine decision making, vulnerability and how we connect with other people.
As part of this performance event the audience will be invited to move around the space. Each location will have seating for those who need it. If you have any accessibility requests feel free to contact us via the email below.
If you are using Service NSW Parent Vouchers to purchase tickets, please email directly to Anne - accounts@flingphysicaltheatre.com.au with your ticket request.
This is a family show and you are invited to come and be daring, playful and bring your game face!
Performances:
At Bega Indoor Stadium
August 20th (3.30pm & 6pm)
August 26th (6pm)
August 27th (3.30pm & 6pm)
Tickets $15 Adult, $10 Children & concession, $45 Family of Four
This project is part of ART MONTH Sapphire Coast 2022. ART MONTH Sapphire Coast is a Bega Valley Regional Gallery initiative delivered in partnership with South East Arts and supported by Bega Valley Shire Council.
This project was made possible through a CTA Targeted Marketing Campaign Grant provided by Regional Arts NSW through the Regional Arts Fund, an Australian Government initiative supporting the arts in regional, remote and very remote Australia.
Location
Bega Indoor Stadium
Carp St, Bega NSW 2550
Contact Details