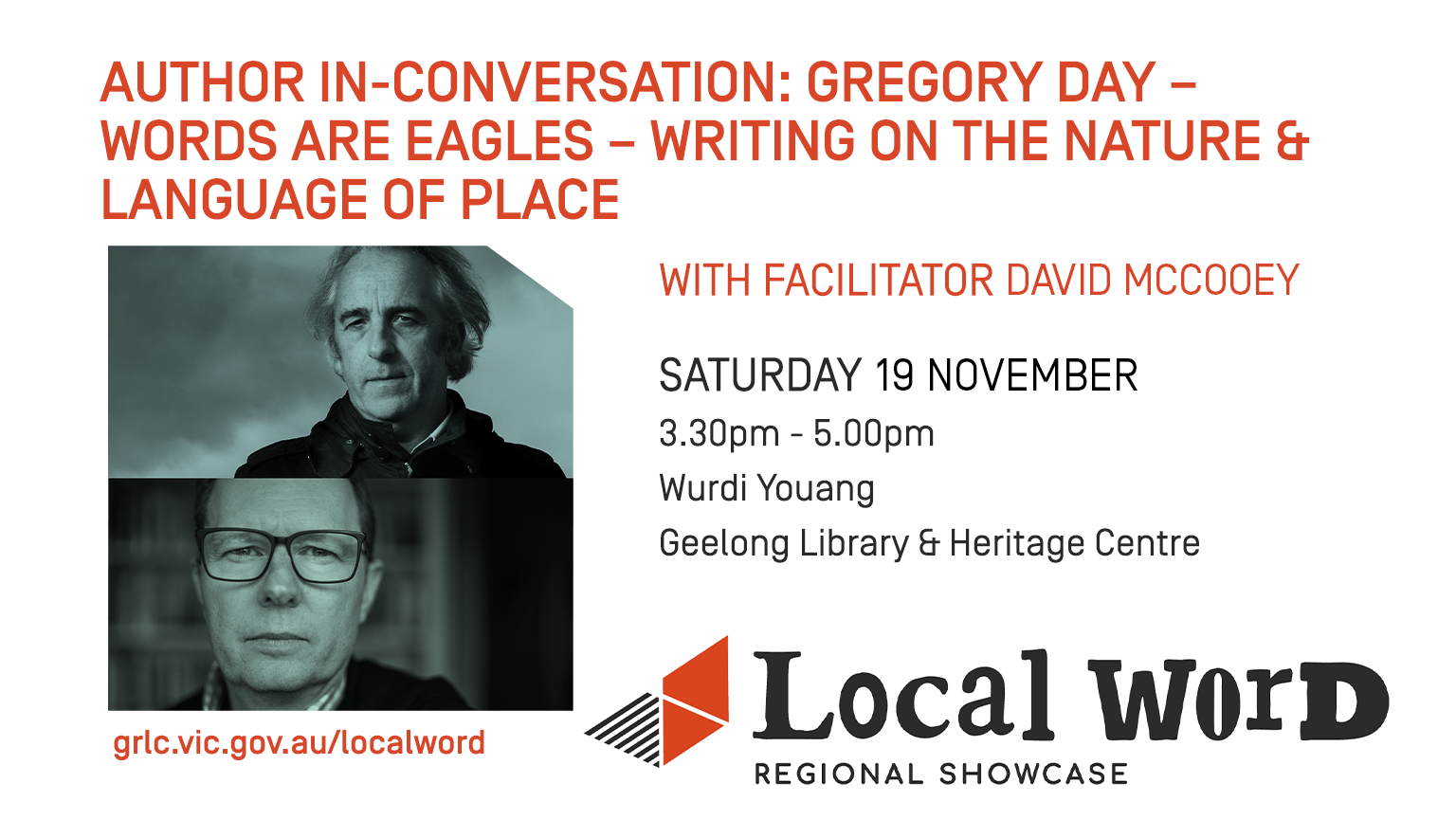 Words Are Eagles – Writing on the nature & language of place
Grounded in the landscape of southwestern Victoria, and infused with the heightened sense of place and environmental literacy, Gregory Day's collection of essays explores the nuances required to write about landscape, nature, language and history in Australia.
Gregory Day will explore the resurgence of the global nature writing movement and the need for ecological care and value of Indigenous knowledge and practices.
Tickets $20pp OR $10pp for GRLC Members (free to join).
To become a GRLC MEMBER, please follow the link: https://www.grlc.vic.gov.au/services/join-library
Check out our other Local Word sessions - www.grlc.vic.gov.au/localword
Location
Geelong Library & Heritage Centre
51 Little Malop Street

Geelong Victoria 3220
Contact Details
events@grlc.vic.gov.au
03 42010500