Goodbye (for now!)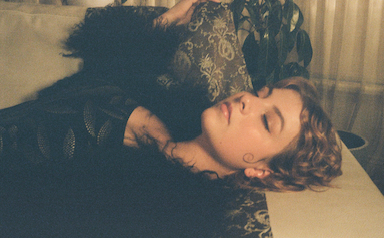 About
On the 11th of August, 2022, I will be putting on a final 'goodbye' performance, showcasing my new collection of original songs to raise money for my tuition/living costs at Berklee College of Music.
In late August, I will be adventuring overseas to Boston, to begin my Bachelor of Music degree at the prestigious 'Berklee College of Music'. While I am very excited to begin my studies at Berklee, it is so special for me to be able to perform for my friends and family here at home, one last time before I head off.
You will be the first to hear the new music I have been working on, and I can't wait to share with you all that has been happening in my world since my EP release in November 2020.
Please join me on the 11th of August at 6:30pm at The Norwood Hotel to hear me (and a few friends!) share my music. It's going to be a fantastic night and I look forward to seeing everybody before I leave!
Doors open at 6:30pm, with the show beginning at 7pm, so please be prompt. Seats and tables will be taken on a 'first come first serve' basis. Food and beverages will also be avaliable for purchase throughout the night.
Adult: $20
Double Your Applause: $40
DATE
August 11th, 2022 @6:30pm
Location
Norwood Live
Corner of The Parade and Osmond Terrace, Norwood
(Access via Osmond Terrace entrance)
CONTACT
Georgie Raft
0410772699
georgia_raft@icloud.com