Alan Grimaldi and the 183 & Lockdown in Little Grimley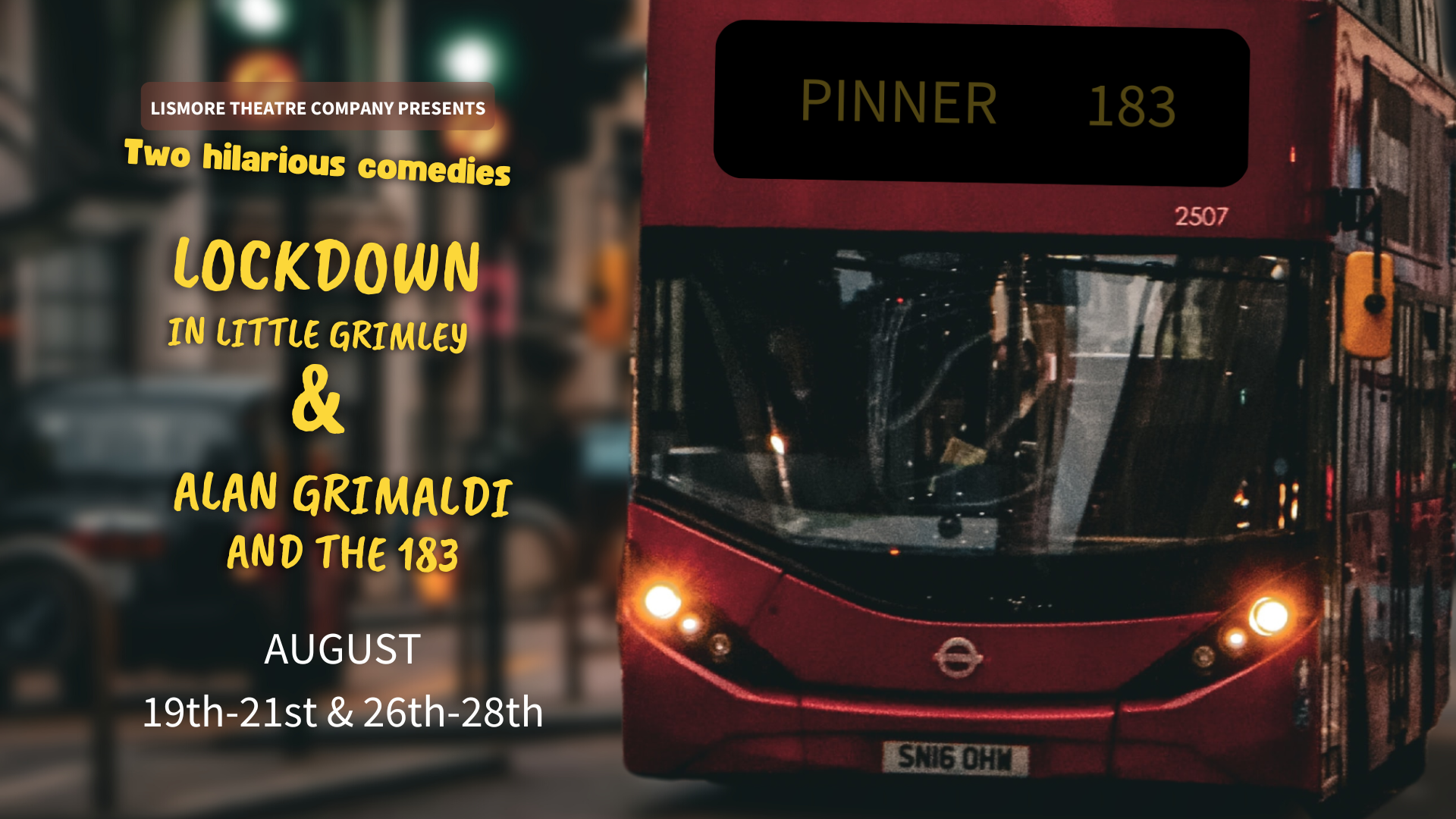 About
A double header with two short British comedies with a dramatic element written by David Tristram.
Alan Grimaldi and the 183 tells of a man who turns up at the office one morning after being hit by a bus- but it is not the office he is expecting.
Lockdown in Little Grimley is about four stalwart actors in an amateur theatre who have to decide what to perform after the Covid Lockdown. "These two short plays will certainly make you laugh"
Directed by Greg Crane assisted by Bette Guy.
Location
Lismore Theatre Company
603 Balina Road, Lismore NSW 2480