O.H.R. FRENCH WINE NIGHT - la O.H.R. Soirée du Vin Français!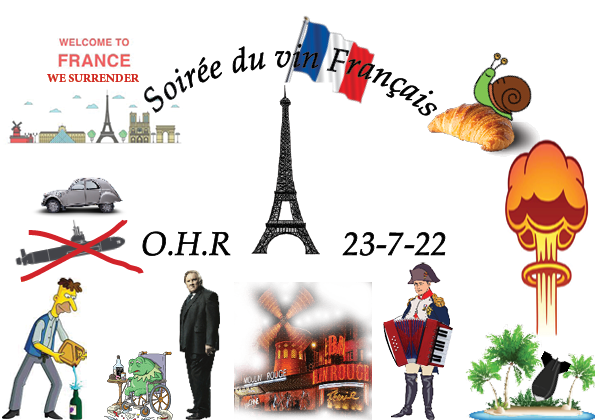 About
Following the pre-Covid popularity of the O.H.R. Italian Wine Night, the O.H.R. P.F.A. presents a night of Champagne, Sancerre, Beaujolais and Bordeaux!
An evening where the dulcet tones of Phillipé's piano-accordion wafting through the O.H.R. Hall de L'école will transport you to the stunning appellations of France!
Champagne on Arrival, Charcuterie, Fromage, Collectible Tasting Glass, Supper and Entertainment, along with the Finest French Wines served by OHR's finest Sommelières & Sommeliers.
Location
O.H.R. Hall de L'école (School Hall)
311 Mont Albert Road, Surrey Hills Vic 3127