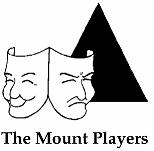 Presents
Directed by Craig Lenaine-Smith
When six strangers are assembled to pull off the perfect heist they're ambushed by the police, killing two and injuring another. Meeting up at the rendezvous it's a bloody race against time to uncover the informant in the gang and escape with the loot before the police close in.
ATTENDANCE INFORMATION
​This production of Reservoir Dogs is for a mature audience only. It contains high level course language, sexual references, stylised depictions of violence, simulated gun shots, the use of strobe lighting effects and stage cigarettes which produce an odour.
A contemporary piece that will show the true diversity of The Mount Players!
Mountview Theatre
56 Smith Street
Macedon, Victoria 3440
For ticket queries, please contact Karlana on 0412 131 260 or karlana_mountplayers@icloud.com
TMP offers complimentary seats to Carers with a valid Carer Card attending with a paying patron. If you require a Carer Card ticket, please contact Karlana.