Pegasus-EWA EduSeries: XC Masterclass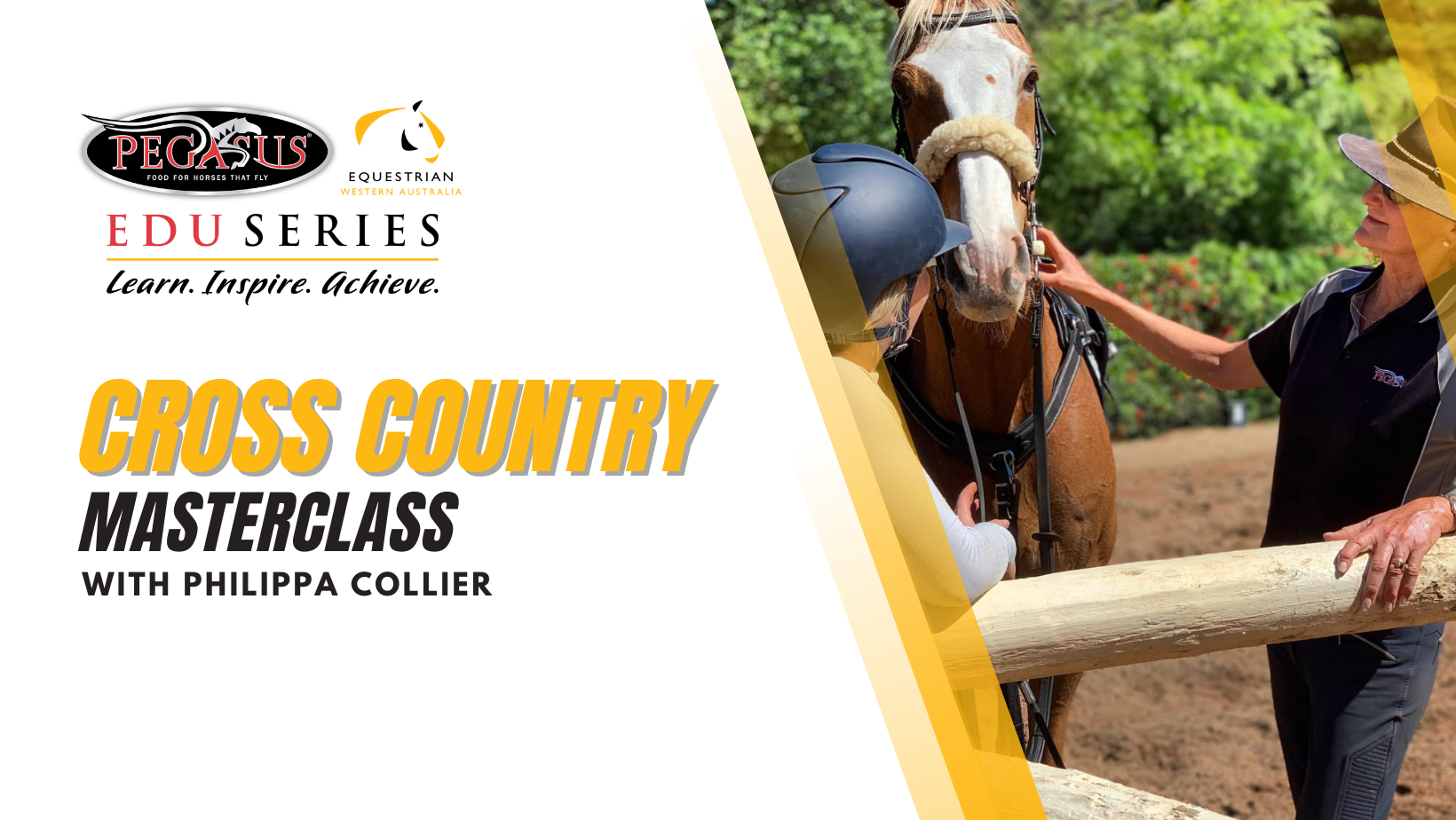 About
Philippa Collier is an EA Level 2 Coach and Coach Educator who has been coaching young riders for over 40 years. She has recently been awarded the 2021 EWA Coach of the Year. She is a member of the national and state coaching committees. Along with her husband, Philippa owns and runs an equestrian centre in Mundaring and coaches around the state. She is a life member and coach at Eastern Hills Pony Club and was pivotal in developing YES-WA, a young rider eventing squad. Philippa is also the driving force behind cross country-course dressing at many events.
Join us for an interactive cross-country masterclass where Philippa will demonstrate introducing young horses to apexes and skinny fences, understanding distances and how to ride angled lines and combinations.

The SEC bar will be open from 6:00pm for this event.
EA coaches please be advised that attendance at this event will enable you to accumulate coaching activity points.
Location
State Equestrian Centre
303 Cathedral Avenue, Brigadoon WA 6069