The Reunion - Presented by Marty MonStar Productions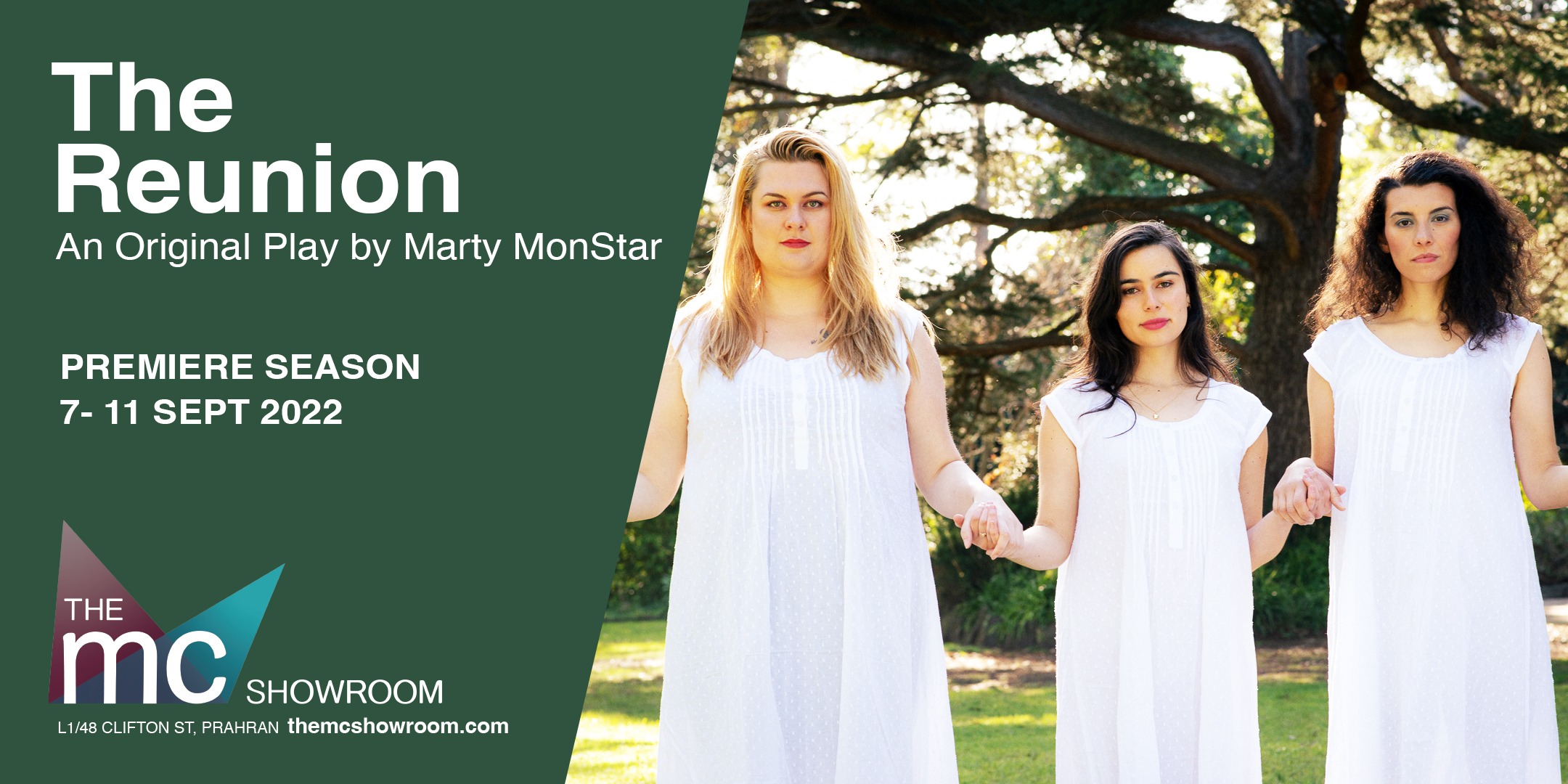 About
The Reunion takes us on a journey of fear, obsession and mortality, as three women, having taken very different journeys in life, now find themselves trapped in space and time. Set in 1986, it's been ten years since Kyle, Maggie and Lucy have seen each other. Looking forward to reconnecting, to celebrate their friendship and to perform a full moon ritual they practised as teenagers, they could never anticipate the
precarious situation they're about to be faced with.

*Content Warning: Contains coarse language, simulated drug use and violence. Recommended for audiences of age 15 and above.
*The venue is on level one and there is no wheelchair accessibility.
Location
Get directions
The MC Showroom
Level 1, 48 Clifton St, PRAHRAN VIC 3181