LGBTIQ inclusive practice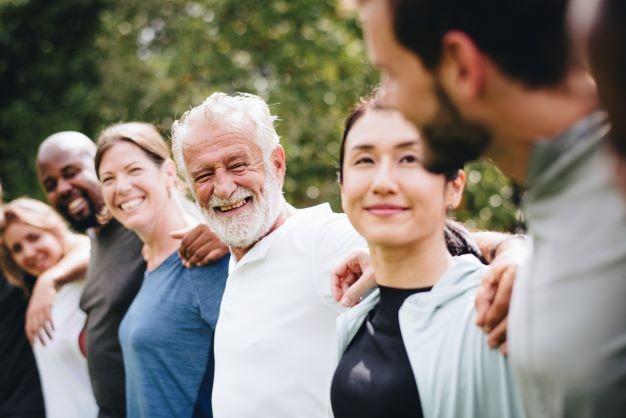 Part 1 - 'Introduction to LGBTIQ inclusive practice' flexible online course
This course is delivered asynchronously (pre-recorded and completed at the learner's own pace) and designed for staff at all levels. It provides a foundational understanding of LGBTIQ identities, the evidence base on their health and wellbeing, and their unique needs when accessing a service.
Part 2 - 'Embedding LGBTIQ inclusion into practice' live webinar workshops
This live webinar workshop builds on what participants have learnt in Part 1 of this package. The webinar will encourage participants to look at the unique needs of their organisations as trainers guide groups through activities applying knowledge and strategies to specific work contexts. Participants engage deeply with inclusive practice principles and apply these directly to their organisation by workshopping an inclusion strategy for their team area and eventually contributing to an organisation-wide LGBTIQ inclusion plan. The purpose of this session is to increase the confidence and ability of professionals to improve outcomes for LGBTIQ colleagues and clients by practically applying knowledge and skills gained from the foundational course and synthesising this with their own professional expertise in order to create LGBTIQ inclusion action plans for their workplace.
This workshop is designed for health and human services organisations including child, youth and family workers, counsellors, teachers, psychologists, parenting educators, foster carers, psychologists, youth workers, life coaches, mentors and anyone who works with children, youth, adults, families and communities.
Dates and times
Date: Tuesday 30 August 2022
Time: 9.30am to 12.30pm
This is a two-part event. The first part is an online pre-recorded training and to be completed at the learner's own pace. This MUST be completed before part two of this workshop, which is an online live training event.
Please register and a link to the first part will be sent for you to complete at your own time. A URL to join the second session will be shared closer to the event date.
YOUR SPEAKERS
Amelia Arnold is a cisgender bisexual woman (she/her) and works as a trainer and facilitator with Rainbow Health Australia. She coordinates projects within the Capacity Building and Training team, and delivers training to health and human service organisations looking to increase their capacity to deliver safer and affirming services to LGBTIQA+ communities. Amelia's professional background is in reproductive health, mental health and health research, and alongside her queer lived experience brings this collective expertise into her training delivery and group facilitation. Outside of paid work, Amelia sits on the Board of Switchboard Victoria as Deputy Chair. Amelia also co-hosts radio show Triple Bi Pass on JOY 94.9 - Australia's only LGBTIQ+ radio station.
Kerry Simple is the Training Coordinator at Rainbow Health Australia. Having recently completed their PhD, and formally a Secondary Maths Teacher, Kerry's research and education background will help support your knowledge building and inclusive practice through theory, research, and practical skills/behaviours. RHA is a program that supports lesbian, gay, bisexual, trans and gender diverse, intersex and queer (LGBTIQ) health and wellbeing through research and knowledge translation, training, resources, policy advice and service accreditation through the Rainbow Tick.
Rainbow Health Australia delivers this blended-learning package to support organisations to strengthen their capacity for LGBTIQ inclusion in their staff's practice and across systems and structures. This package includes a flexible online course and live webinar workshop designed for staff working remotely or from home, in order to continue to effectively meet the professional development needs of organisations striving for LGBTIQ inclusion and safety.