Camden Wedding Expo - Exhibitor Registration - October 2022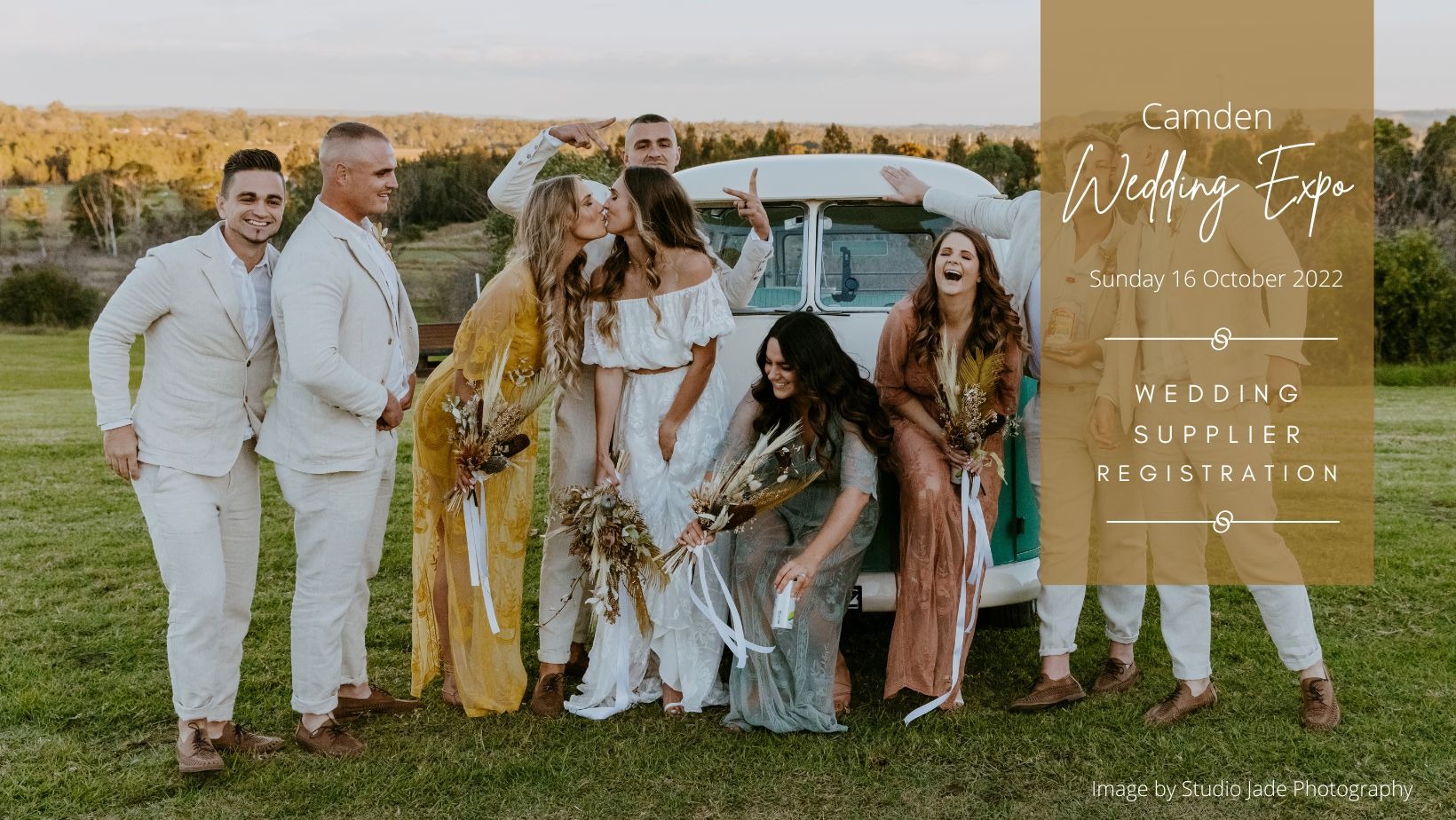 Registrations are NOW OPEN!
CAMDEN WEDDING EXPO
Expo Date
Sunday 16 October 2022
Open to the public from 10am to 2pm
Expo Set-up
From 7.30am on the morning of exhibition
Pull down will be from 2pm. Exhibitors must not dismantle prior to 2pm
Site Fee & Inclusions
$400 + booking fee includes allocated area approximately 3m x 3m
1 trestle table
2 chairs
Power – a limited number of powered sites are available. Please only request power if it's genuinely needed.
Lunch – light meal & refreshments for 2 people per stand
Vehicle Exhibitors - the equivalent of 1-2 car spaces will be provided
Site Allocation
The exhibition will be an open plan event with sites allocated by Centre staff. Careful consideration will be given to ensure like services are not next to each other.
Public Liability
All exhibitors are required to insure their own stand for public liability risk. A certificate of currency for no less than $10,000,000 must be provided to the Civic Centre 14 days prior to the exhibition.
TERMS & CONDITIONS
Third Party Advertising
Exhibitors must only display their own product or service, promotion of a third party will incur additional fees for joint marketing on a single site, the fee applied will be $150 for each additional business. If the category of the third party business is already at capacity the venue reserves the right to refuse the third party promotion in support of businesses registered within that category. Any third party promotion must be discussed with the venue at the time of booking to ensure permissible.
All bookings will be managed online via www.trybooking.com. Payment is by credit card only. Email and faxed applications will not be accepted.
Exhibitor sites will be in categories. A limited number of sites are available per service. Business' must register according to their primary business use. Photographers & Videographers please note there's three separate categories; Photography, Photography & Videography, Videography. If you're unsure which category your business falls under, please contact the Civic Centre prior to registering to discuss. Business' that register for the incorrect intake or under a false or incorrect category may render their application null & void.
The site fee is non-refundable.
Categories
Accessories & Gifts
Accommodation
Attire
Beauty
Cakes
Caravan
Celebrant
Church/Ceremony
Decoration & Styling
Entertainment/Music
Event Manager
Flowers/Bouquets
Hair or Hair/Make Up
Health & Fitness
Hens & Bucks Party
Jewellery
Pet Service
Photo Booth
Photography
Photography/Video
Stationery
Transport
Travel
Venue
Videography
OTHER
Sunday 16 October 2022 10:00 AM - 2:00 PM (UTC+11)
Location
Camden Civic Centre
Oxley Street, Camden NSW 2570