Bairnsdale Production Line Theatre Co Inc presents
Steel Magnolias by Robert Harling
by arrangement with ORiGiN Theatrical on behalf of Samuel French,
A Concord Theatricals Company
Hilarious and touching, this play for six women is set in a beauty parlour in Louisana.
Through four scenes spanning three years the staff and customers engage in small-town gossip but we see a deep strength and purposefulness emerge when Shelby - a diabetic prepares for a kidney transplant operation.
The title suggests the 'female characters are as delicate as magnolias but as tough as steel'.
There are two casts for Steel Magnolias who will be performing on alternate nights. These two casts have been named BLUSH and BASHFUL.
The cast members, and the nights they will be performing are as follows:

BLUSH:
Cast members: Kim de Kort, Kerri Fleet, Michelle Worsley, Skye Smith, Heather Jones, Krystyn James
Performances: 22 October, 7:30 pm, 28 October, 7:30 pm, 30 October, 2:00 pm

BASHFUL:
Cast members: Lucy Leeming, Xanthe Moser, Belle Galpin, Jayne Baylis, Di Dixon, Beverley Campbell
Performances: 21 October, 7:30 pm, 23 October, 2:00 pm, 27 October, 7:30 pm, 29 October, 7:30 pm.
Family show which includes death themes.
Mask wearing in indoor and crowded settings is strongly recommended.

Venue:

Forge Theatre - Auditorium

Performance Times:
Friday 21 October, 7:30 pm, Saturday 22 October, 7:30 pm, Sunday 23 October, 2:00 pm
Thursday 27 October, 7:30 pm, Friday 28 October, 7:30 pm, Saturday 29 October, 7:30 pm & Sunday 30 October, 2:00 pm
Duration:
2 hours 30 minutes (includes 20 minute interval)
Ticket Prices:

Full: $30.00
Concession: $25.00 (Seniors/Pensioners)
Students: $25.00 (High School/Uni)
Child: $20.00 (14 yrs & under)
Family: $90 (2 Full, 2 Child)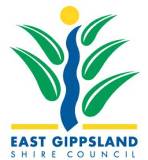 Contact: Forge Theatre and Arts Hub
Email: boxoffice@egipps.vic.gov.au
Telephone: 5152 1482
Sessions
SESSIONS
DESCRIPTION
STATUS