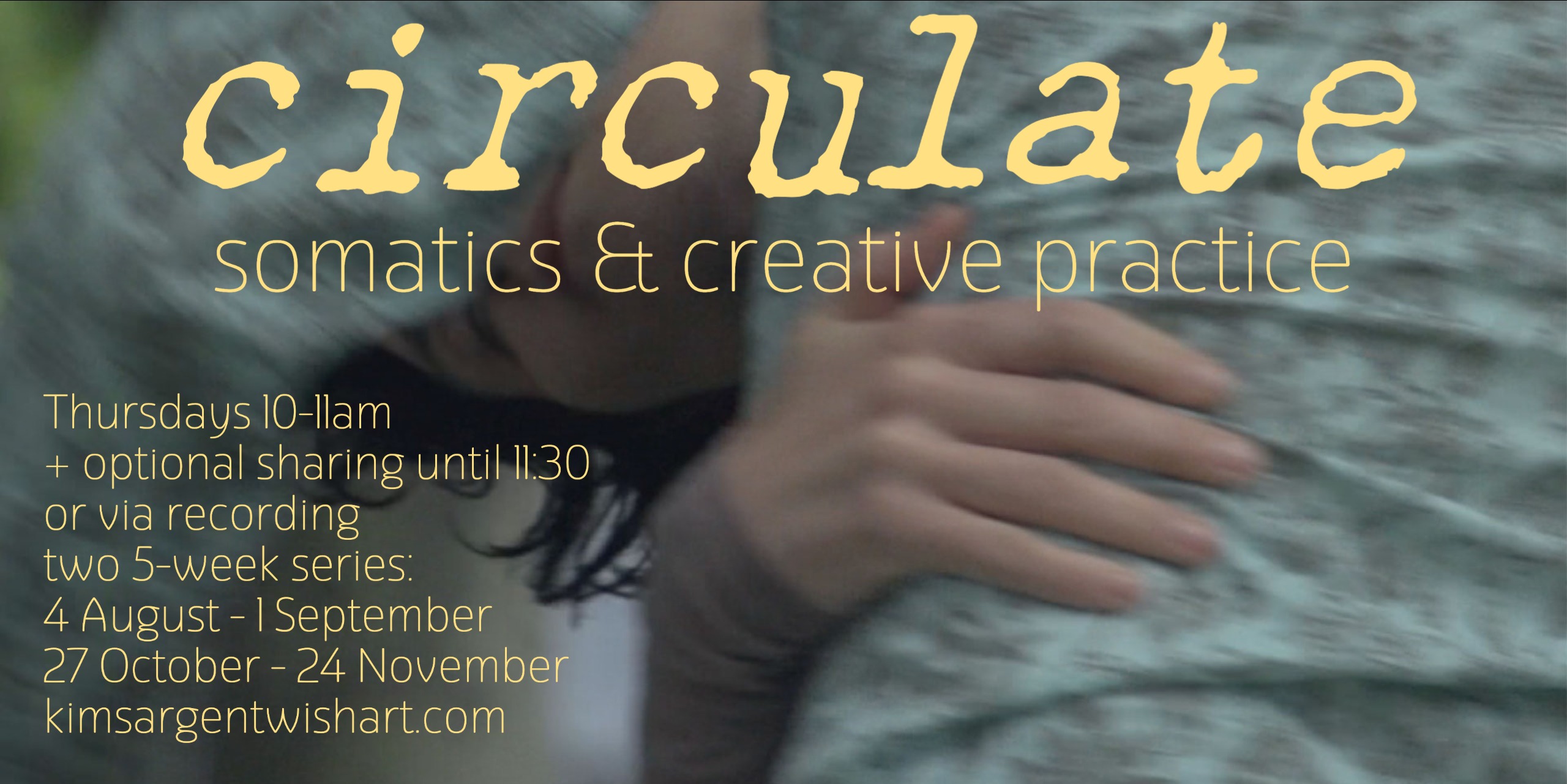 About
Connect to your body, mind, environment, and creative flow. These sessions include guided somatic movement practice connecting to body systems, sensation, perception, and different ways of attending to your inner and outer worlds, as they appear in the moment. Each week will invite practice into other forms of creative expression and observation, including writing, drawing, sounding, photography and dancing.

Thursdays 10-11am on zoom or by recording, plus an extra half hour for people participating live that wish to stay and share.
Series 2: 27 October – 24 November (5-week block)

Please note – if you're not in the same time zone as me and want to attend live, please check when your time changes!
Location
Online event access details will be provided by the event organiser